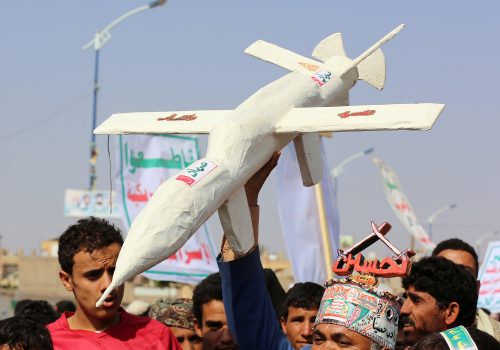 Sat, Sep 14, 2019
The ten-drone attack on Aramco's Abqaiq facility in Saudi Arabia on September 14 is a sign that the Houthis suffer from false confidence. Snubbing talks and launching attacks is not a way to garner sympathy from the United States or the international community.
New Atlanticist by Kirsten Fontenrose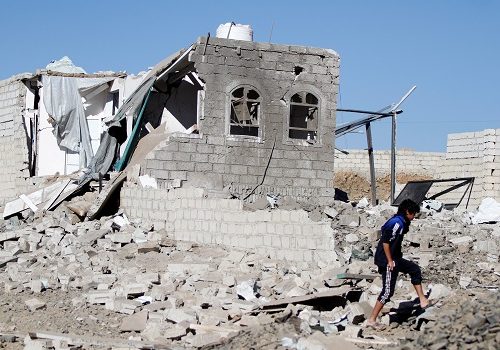 Fri, Mar 15, 2019
The passage of Senate Joint Resolution 7 is a fresh rebuke for the Trump administration, that its support for the Saudi-led war on Yemen is unauthorized, illegal, and an immoral assault on the Yemeni people.
MENASource by Nabeel Khoury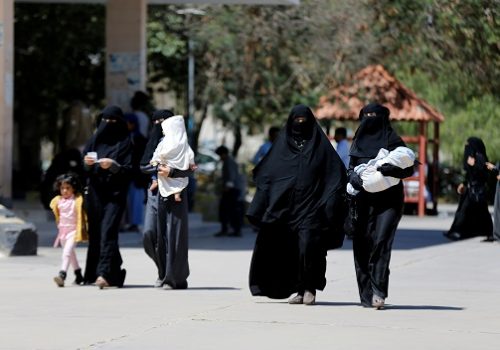 Fri, Jan 25, 2019
When Yemen's last peace talks in Stockholm took place in December 2018, only one female delegate was at the negotiation table. Assistant Secretary of the Yemeni Popular Nasserist Party, Rana Ghanem was the only female member, in the Yemeni government delegation. Over the past three Yemen peace talks, only three women have sat at the negotiation table.
MENASource by Afrah Nasser