Waging peace in Eastern Ukraine
December 9 Normandy Summit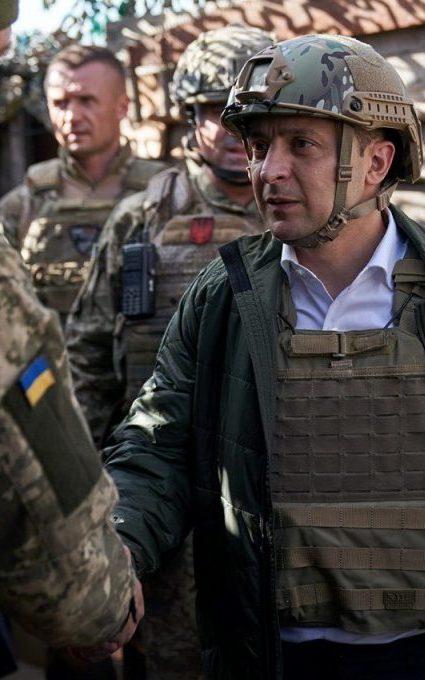 Following more than five years of conflict in Ukraine's east, the leaders of Ukraine, Russia, France, and Germany convened in Paris on December 9 to try to find a lasting peaceful solution to the war in eastern Ukraine. With more than 1.4 million people displaced and over 13,000 dead, the Normandy Summit leaders will need to find a solution to the conflict while safeguarding Ukraine's sovereignty and territorial integrity.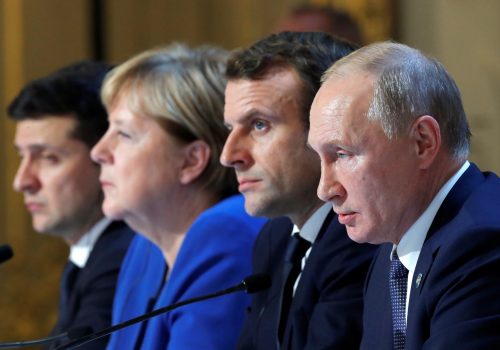 Tue, Dec 10, 2019
Ukrainian President Volodymyr Zelenskyy met his Russian counterpart Vladimir Putin for the first time during long-awaited Normandy Four peace talks in Paris this week. While the meeting failed to produce any major breakthroughs, it did result in progress on a number of technical issues and a commitment to continue dialogue in spring 2020. What does this mean for the Russia-Ukraine peace process?
Read More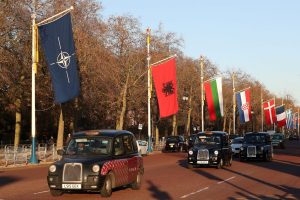 Tue, Dec 3, 2019
With a NATO summit in London and long awaited peace talks in Paris, December is shaping up to be a decisive month for Ukraine, but the geopolitical climate is far from favorable and could deteriorate further.
UkraineAlert by Stephen Blank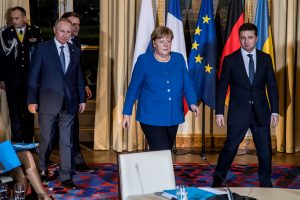 Wed, Dec 11, 2019
Monday's Normandy Four summit in the French capital saw German Chancellor Angela Merkel and France's Emmanuel Macron sitting down with Volodymyr Zelenskyy and Vladimir Putin in a bid to end years of deadly stalemate and bring to an end the undeclared war between Russia and Ukraine in the Donbas. What kind of impression did the long-awaited Paris summit make in Berlin?
UkraineAlert by Mattia Nelles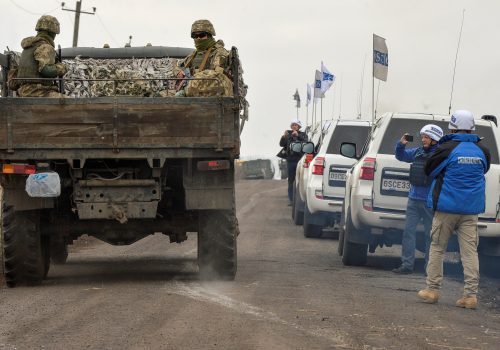 Wed, Nov 13, 2019
The bottom line is anybody who believes Kyiv can negotiate anything with a foreign power that has no respect for Ukraine as a sovereign country and Ukrainians as a separate people is deluding themselves.
UkraineAlert by Taras Kuzio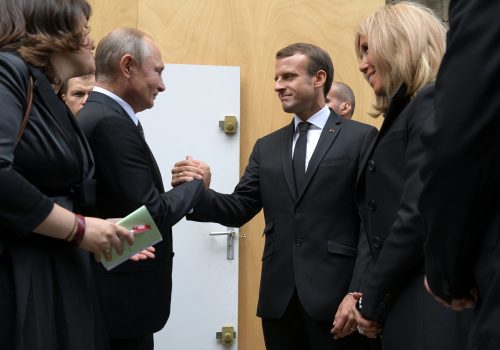 Tue, Oct 22, 2019
Some European leaders seem to want a new approach with Ukraine.
UkraineAlert by Mark Temnycky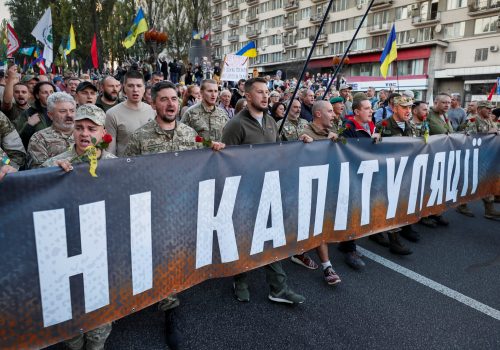 Wed, Oct 30, 2019
A strong demand for peace and the direct impact of the conflict do not make those who live in the government-controlled areas of the Donbas sympathetic to the most painful compromises.
UkraineAlert by Maria Zolkina
Featured event
Programs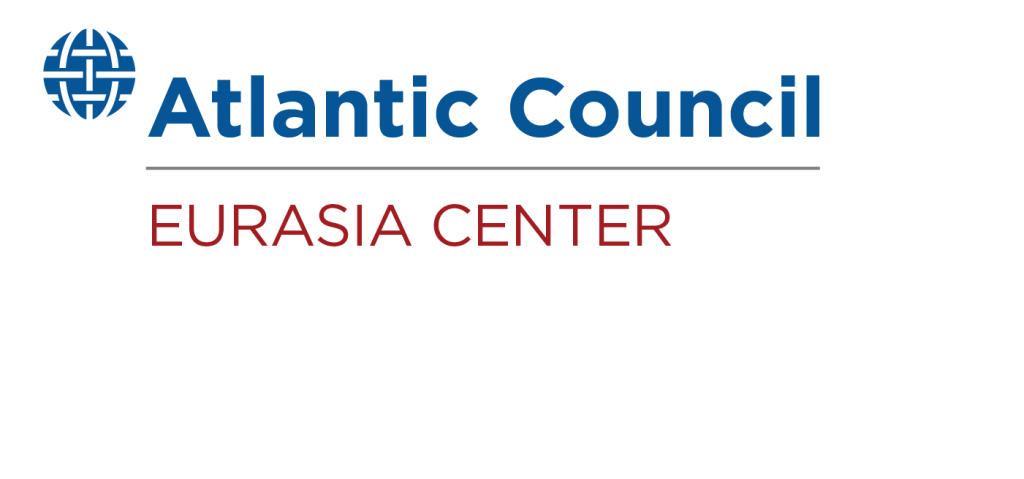 The Eurasia Center's mission is to enhance transatlantic cooperation in promoting stability, democratic values and prosperity in Eurasia, from Eastern Europe and Turkey in the West to the Caucasus, Russia and Central Asia in the East.
UkraineAlert
Subscribe for the latest UkraineAlert