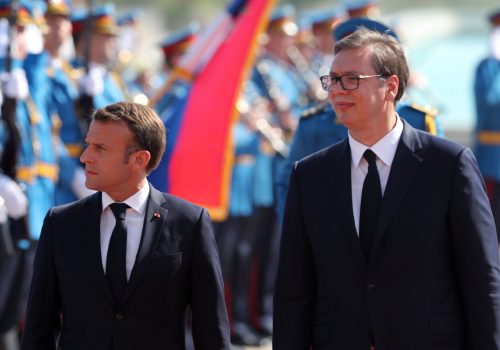 Mon, Jul 22, 2019
Macron's trip may yet be remembered as a turning point for French involvement in the Balkans. The payoff could be big for France, but it must first decide if it is willing to prove that the Balkans truly belong in Europe.
New Atlanticist by Petrit Selimi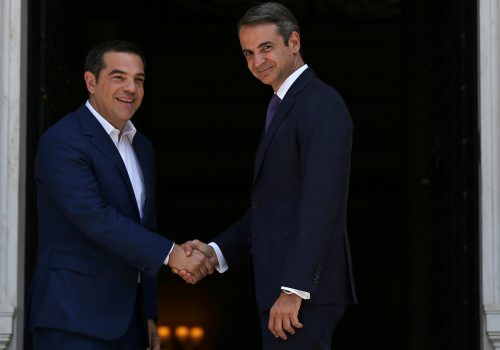 Mon, Jul 8, 2019
"Greece is now reinforcing the strength of the center in European politics, rather than fueling a move toward the fringes," Atlantic Council Executive Vice President Damon Wilson said.
New Atlanticist by David A. Wemer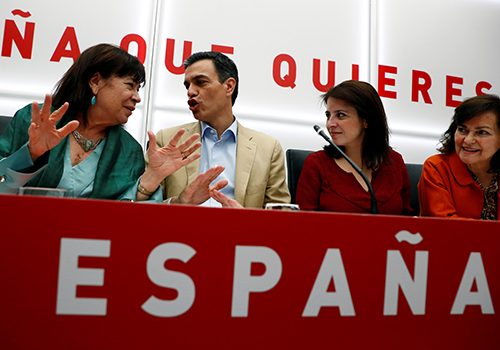 Tue, May 14, 2019
This is a change year for the Parliament. One hopes that in the next cycle in 2024 things will go from unsettled to focused. But as always with the European Project, hope springs eternal.
New Atlanticist by Ana Palacio
Programs

The Future Europe Initiative promotes the transatlantic leadership and strategies required to ensure a strong Europe.