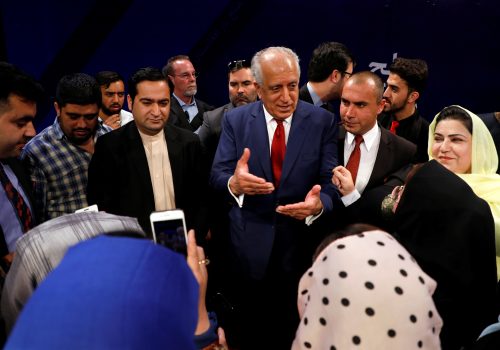 Tue, Sep 3, 2019
A major troop withdrawal must be contingent on a final peace. The initial US drawdown should not go so far or so fast that the Taliban believe that they can achieve military victory. In that case, they will not make compromises for peace with other Afghan political forces.
New Atlanticist by James Dobbins, Robert P. Finn, Ronald E. Neumann, William Wood, John Negroponte, E. Anthony Wayne, Ryan Crocker, James Cunningham, Hugo Llorens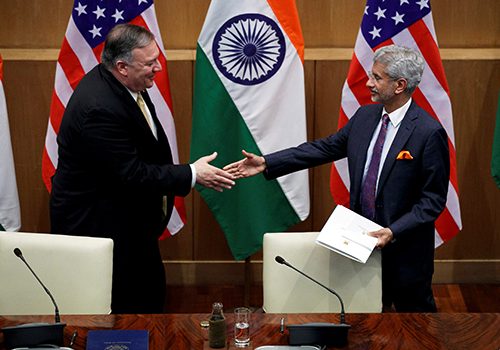 Tue, Jul 16, 2019
Both countries should prioritize efforts to manage current tensions, reach an early agreement and build on successes to initiate a series of cooperative projects in areas such as intellectual property rights, digital trade and regulatory coherence, mirroring previous successes on the WTO Trade Facilitation Agreement.
Report by Mark Linscott, Trevor Cloen, and Nidhi Upadhyaya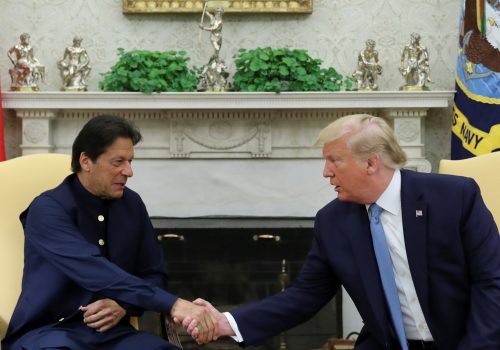 Mon, Jul 29, 2019
Pakistan can play a role in pushing the Taliban to participate in future talks, Imran Khan argues
New Atlanticist by Kyra Kocis
Programs

The South Asia Center serves as the Atlantic Council's focal point for work on greater South Asia as well as its relations between these countries, the neighboring regions, Europe, and the United States.