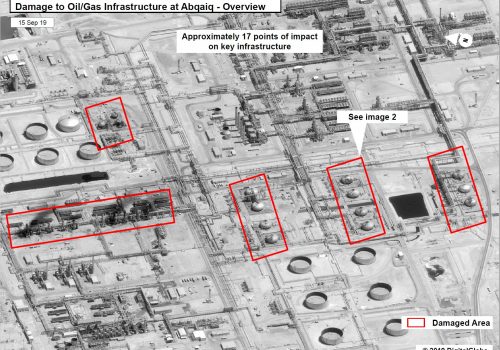 Wed, Sep 18, 2019
The precision of the aerial attack on Abqaiq, whether it originated in Iran or outside it, shows both a willingness to target strategic critical infrastructure and a capability for extreme precision.
MENASource by Thomas S. Warrick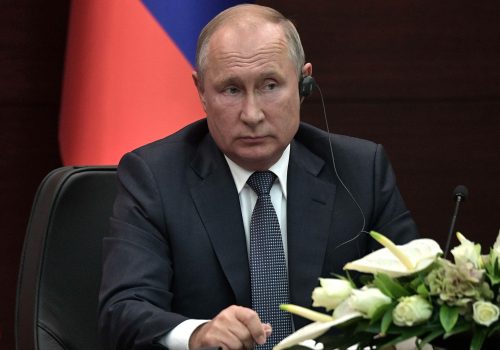 Tue, Sep 17, 2019
While Iran's president and foreign minister laughed at the Russian president's statement, Putin offer should been seen as a serious one.
New Atlanticist by Mark N. Katz
Tue, Sep 17, 2019
Following the September 14 attack on two Saudi Aramco facilities, Atlantic Council experts Kirsten Fontenrose, Phillip Cornell, Ellen Wald, Jean-Francois Seznec, and Randolph Bell unpack the latest developments and offer insight into the ramifications for global energy markets, regional security, and the anticipated Aramco IPO.
Transcript by Atlantic Council