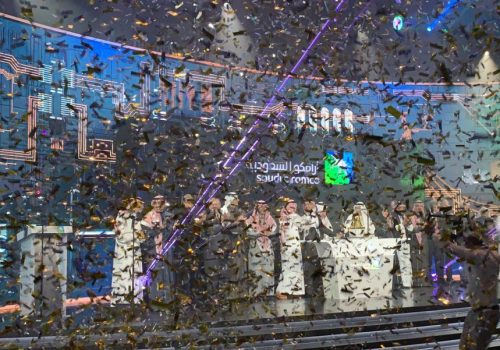 Mon, Dec 30, 2019
After significant delays and a number of setbacks, Aramco finally listed shares representing 1.5 percent of the company's total value on the domestic Tadawul exchange. The $25.6 billion that the IPO raised is nothing to scoff at, but it still is not enough to fully realize MBS' ambitions. Where does the IPO go from here?
EnergySource by Randolph Bell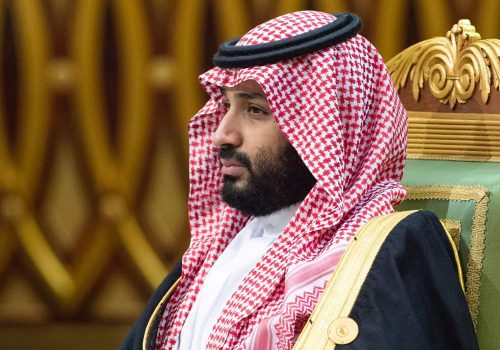 Tue, Dec 24, 2019
For a purported lack of sufficient evidence, Saud al-Qahtani was not even brought to trial. This tells us one of three things: One, Saudi Arabia no longer values its relationship with the United States; two, the US intelligence community sees greater value in monitoring al-Qahtani's activities than in seeing him imprisoned; or three, the Saudi court system is, impressively, more evidence-based than we knew.
New Atlanticist by Kirsten Fontenrose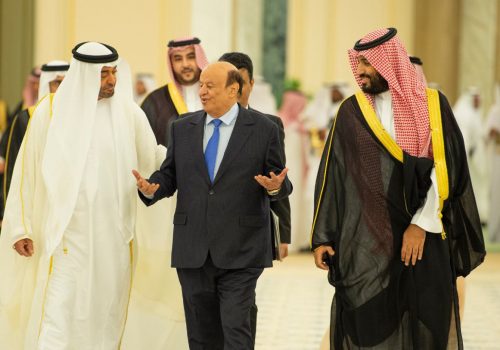 Thu, Nov 7, 2019
On Tuesday, November 5, the Hadi government signed a power-sharing agreement with southern separatists in Riyadh. The separatists and Hadi-led Yemen Government are backed by the Saudi-led coalition in Yemen, specifically by the United Arab Emirates. Infighting between them further fractured the civil war in August when the separatists seized Aden from Saudi-led forces. It […]
MENASource by MENASource