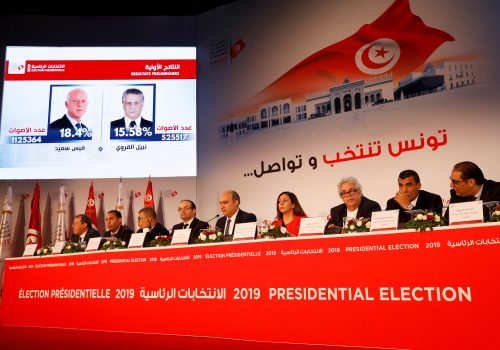 Wed, Sep 25, 2019
Cataclysm, atypical, and rupture are a few words to describe the situation in Tunisia after the exit poll results in the first round of the early presidential elections organized on September 15, 2019. People expressed mixed feelings about the candidates' performances, but also voiced serious concerns regarding the long-term political outcomes of the electoral process. […]
MENASource by Haykel Ben Mahfoudh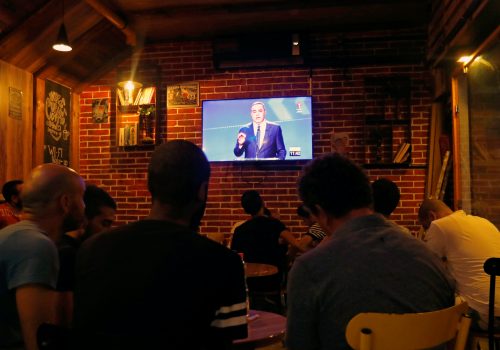 Thu, Sep 12, 2019
Voting booths open for the Tunisian presidential election this Sunday, September 15, in one of the world's youngest democracies. Tunisians will be selecting their second president from among twenty-six candidates, including two women, with hopes of a new vision for addressing pressing issues about the economy, security, and political reform.
MENASource by Adam Aluzri and Christiana Haynes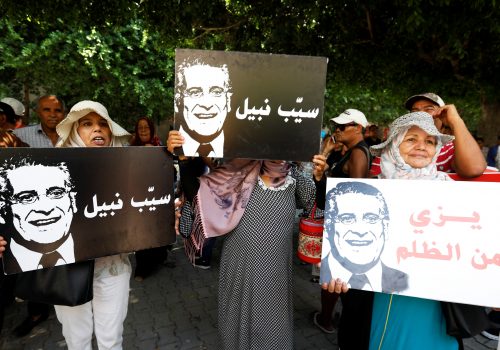 Thu, Sep 5, 2019
The results of the next Tunisian presidential election may change the political spectrum for the subsequent legislative elections too. During the last eights years, the political paranoia has been the rule, leading public opinion to discredit politicians and political parties.
MENASource by Haykel Ben Mahfoudh
Programs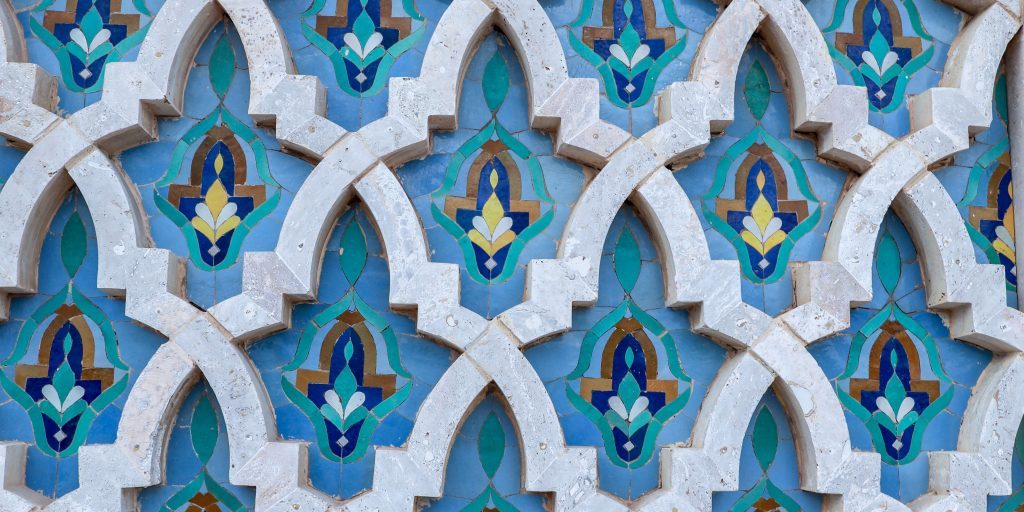 Middle East Programs
Working with our allies and partners in Europe and the wider Middle East to protect US interests, build peace and security, and unlock the human potential of the region.
Libya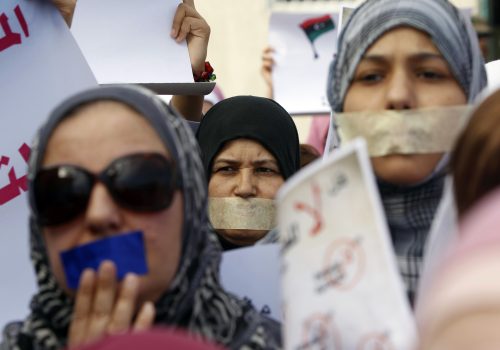 Tue, Nov 26, 2019
At a recent United Nations Security Council (UNSC) meeting on November 18, 2019 concerning Libya, members were privileged to hear from Rida Al-Tubuly, advocate for peace and co-founder of Together We Build It, a nonprofit that supports a peaceful democratic transition in the country by empowering women to play an active role in peace-building. Ms. […]
MENASource by Emily Burchfield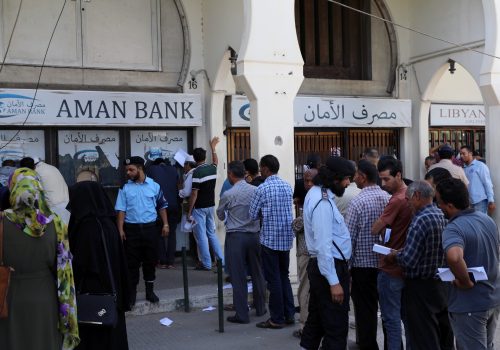 Thu, Nov 21, 2019
Libya should be created by and for Libyans. There is no place for external interventions or conferences without full participation of all Libyans.
MENASource by Karim Mezran and Federica Saini Fasanotti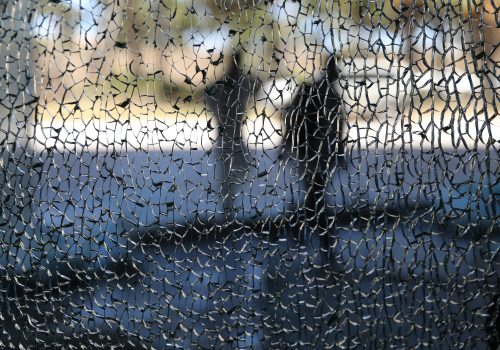 Thu, Sep 19, 2019
One of the unfortunate consequences of Libya's crisis is that the main players with decision-making power in Libya's conflict are the regional and international powers involved in the crisis.
MENASource by Karim Mezran