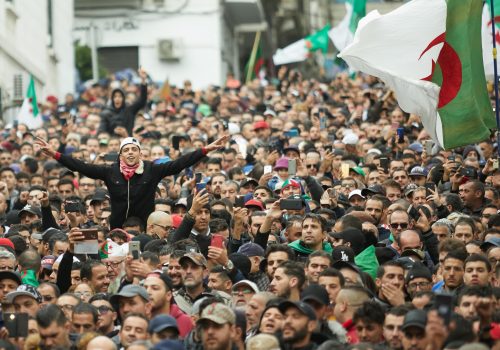 Tue, Dec 17, 2019
The Algerian election lacks legitimacy and the military and political elite are using elections to foster an image of legitimacy which doesn't exist.
MENASource by Karim Mezran and Alessia Melcangi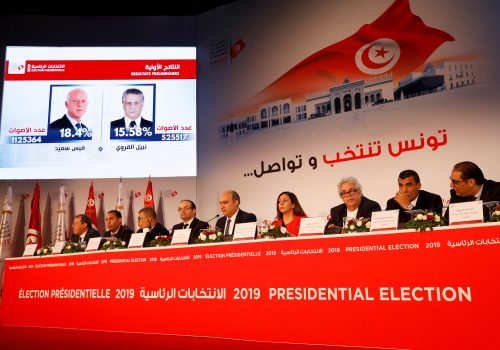 Wed, Sep 25, 2019
Cataclysm, atypical, and rupture are a few words to describe the situation in Tunisia after the exit poll results in the first round of the early presidential elections organized on September 15, 2019. People expressed mixed feelings about the candidates' performances, but also voiced serious concerns regarding the long-term political outcomes of the electoral process. […]
MENASource by Haykel Ben Mahfoudh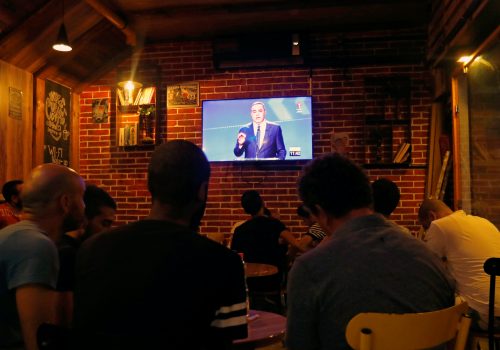 Thu, Sep 12, 2019
Voting booths open for the Tunisian presidential election this Sunday, September 15, in one of the world's youngest democracies. Tunisians will be selecting their second president from among twenty-six candidates, including two women, with hopes of a new vision for addressing pressing issues about the economy, security, and political reform.
MENASource by Adam Aluzri and Christiana Haynes
Programs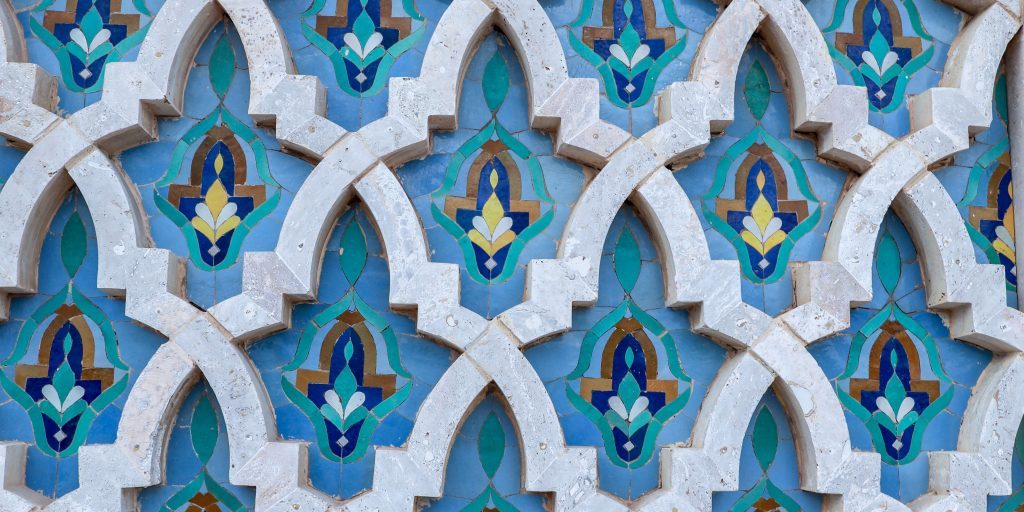 Middle East Programs
Working with our allies and partners in Europe and the wider Middle East to protect US interests, build peace and security, and unlock the human potential of the region.
Libya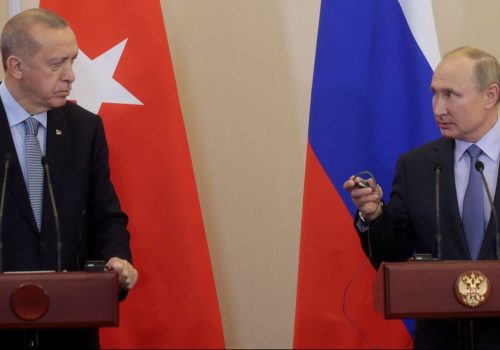 Wed, Jan 8, 2020
On April 4, 2019, troops led by Khalifa Haftar, a former general of Libyan leader Muammar Qaddafi who now contests the authority of the UN-sponsored Government of National Accord (GNA) seated in Tripoli, launched an attack against the Libyan capital. The real reasons for staging such an attack on that specific day are still unclear.
MENASource by Karim Mezran, Emily Burchfield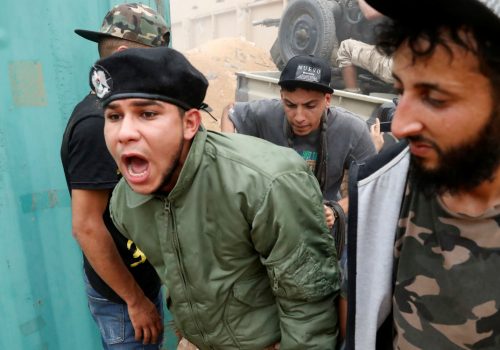 Tue, Dec 17, 2019
General Khalifa Haftar's threat to advance his troops further into the capital of Tripoli proves that for the rebel Libyan commander, "there is only a military solution," to the conflict between his forces and the United Nations-recognized Government of National Accord, according to Atlantic Council resident senior fellow Karim Mezran.
New Atlanticist by David A. Wemer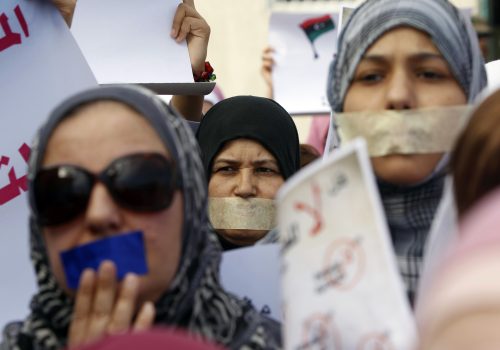 Tue, Nov 26, 2019
At a recent United Nations Security Council (UNSC) meeting on November 18, 2019 concerning Libya, members were privileged to hear from Rida Al-Tubuly, advocate for peace and co-founder of Together We Build It, a nonprofit that supports a peaceful democratic transition in the country by empowering women to play an active role in peace-building. Ms. […]
MENASource by Emily Burchfield