Wed, Jan 29, 2020
Hopes for an immediate breakthrough toward a peace agreement between Israel and the Palestinians remain bleak.
MENASource by Shalom Lipner

Tue, Jan 28, 2020
"The sad irony is that the peace process desperately needs new ideas, even if the ideas revealed today and the means by which they were developed and announced were not ideal," William Wechsler says. "And given the longstanding positions taken by the current Israeli and Palestinian leaders, the only credible source for those new ideas is the United States."
New Atlanticist by Daniel J. Samet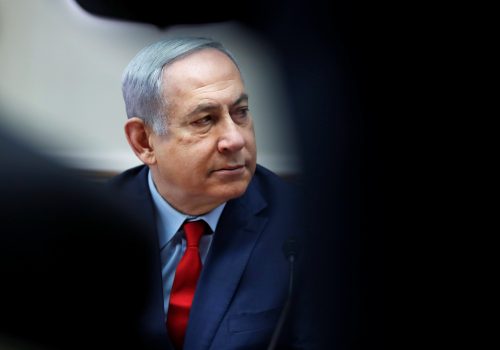 Tue, Jan 7, 2020
Of still greater consequence is what Trump resolves to do, or not do, in the weeks and months ahead. Israel and other Middle Eastern states have long entreated the US, with its advanced capabilities and global footprint, to lead the effort to bring Iran to heel.
MENASource by Shalom Lipner