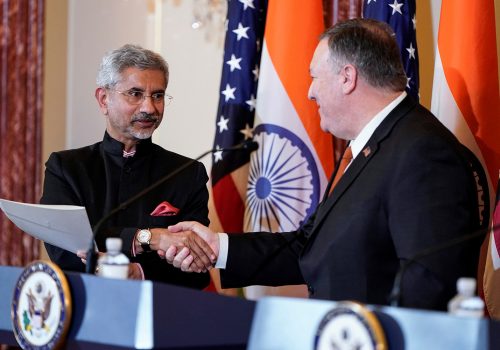 Fri, Dec 20, 2019
So why shouldn't the Trump administration consider expanding its bilateral trade cooperation with India to initiate joint efforts on China, which could parallel existing efforts with the EU and Japan and possibly merge with them over time? Might this approach even lead to a new plurilateral negotiation in the World Trade Organization (WTO) that positions it as the most likely venue for tackling Chinese practices over the longer term?
New Atlanticist by Mark Linscott

Wed, Dec 11, 2019
Sixty years after US President Dwight D. Eisenhower traveled to India to mark the beginning of the US-Indian relationship, the close ties between Delhi and Washington today "would scarcely be recognizable to Eisenhower's contemporaries," Ambassador Alice Wells, US acting assistant secretary of state for South and Central Asia, said on December 11.
New Atlanticist by David A. Wemer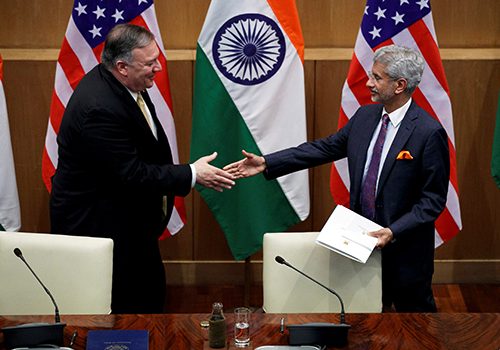 Tue, Jul 16, 2019
Both countries should prioritize efforts to manage current tensions, reach an early agreement and build on successes to initiate a series of cooperative projects in areas such as intellectual property rights, digital trade and regulatory coherence, mirroring previous successes on the WTO Trade Facilitation Agreement.
Report by Mark Linscott, Trevor Cloen, and Nidhi Upadhyaya