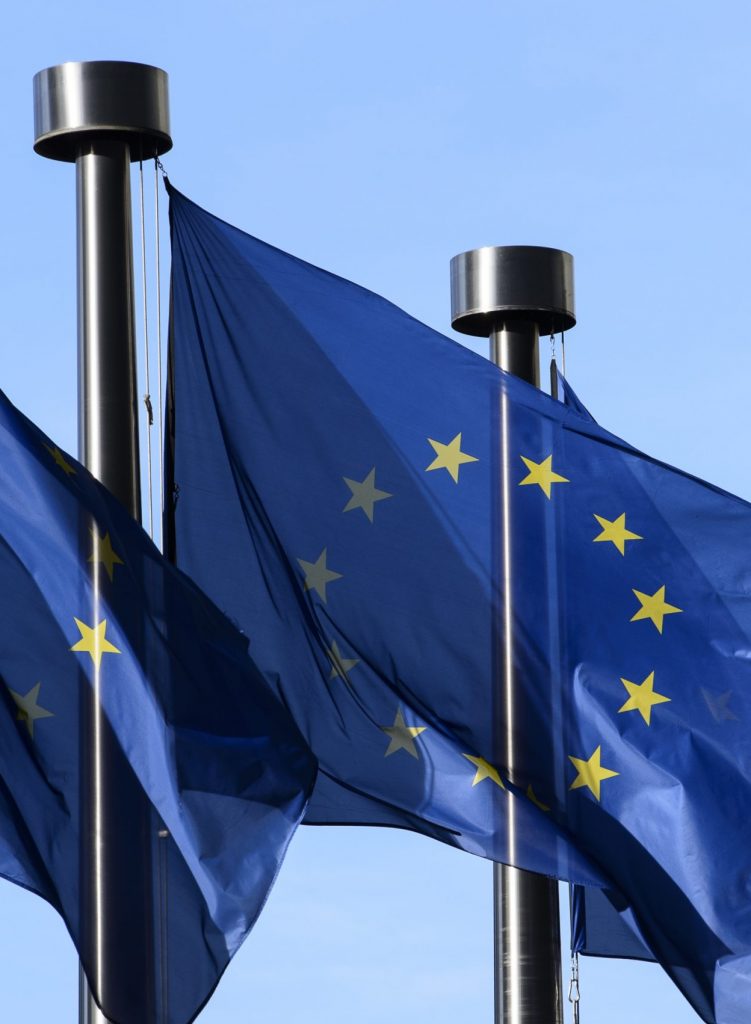 The only union of its kind
The European Union
Growing from its start as the European Coal and Steel Community, the European Union today has twenty-seven member states and is the only democratic, intergovernmental, supranational organization in the world. It has risen as a key actor and norm-setter in areas as diverse as trade, energy security, digital policy, and defense. In an era of great power competition, the United States has a national interest in the EU reinvigorating faith in the European project among Europeans and the rest of the world.

Mon, Mar 9, 2020
Brexit has not only cost the European Union (EU) one of its members, but also a coveted permanent seat at the UN Security Council (UNSC). The UK and France often provided a reliable tandem for the European Union at the UNSC, but now London and Paris may start to diverge more prominently, since the UK is no longer obliged to coordinate its positions with EU member states through Article 34 of the Lisbon Treaty. To retain its influence and maintain its global geopolitical ambitions, the EU should look for another permanent seat on the UNSC.
Read More
Thu, Mar 19, 2020
As the global community ramps up efforts to counter the rapid spread of the coronavirus, the United States and its allies and partners are taking extraordinary steps to mitigate the impacts of the pandemic. As these measures are put into effect, widescale quarantines are disrupting life for millions, the economy is facing its greatest challenge in over a decade, and longstanding geopolitical relationships are in the spotlight. How can the United States and its closest allies work together most effectively to combat this growing crisis? What lessons can we learn from countries at the leading edge of this fight in order to reduce the toll among our citizens and those of our closest friends? Ambassador Armando Varricchio, Ambassador Ashok Kumar Mirpuri, Ambassador Stavros Lambrinidis, and Barry Pavel unpack these questions and discuss the latest on the ground in Europe and Singapore.
Press and members call by

Fri, Mar 6, 2020
Despite anxiety about the state of the European Union in the face of Brexit and political populism, French Minister of State for European Affairs Amélie de Montchalin argued that there is growing evidence that Europeans are "starting to see Europe as capable of being strong [and] sovereign." Recent joint European actions and renewed focus on building Europe's ability to act autonomously has proved "that we can use the capabilities that we have, the power we already have, to take initiative," de Montchalin said at the Atlantic Council on March 6.
New Atlanticist by David A. Wemer

Mon, Jan 27, 2020
Transatlantic policymakers should not waste this opportunity to redefine the transatlantic relationship. Leaders looking for traction should learn from the recent past and chart a different trajectory this year. In particular, they should acknowledge that different interests exist, focus on economic areas where interests align well, and pragmatically maximize efforts to align commitments.
New Atlanticist by Barbara C. Matthews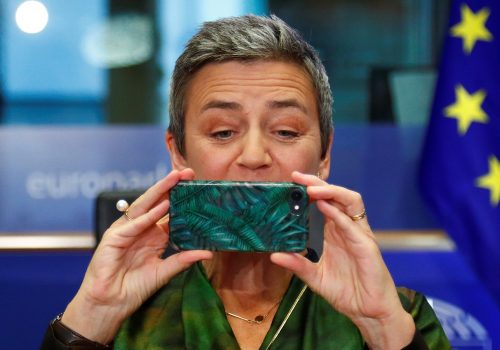 Thu, Dec 19, 2019
This focus on digital policy is embedded in a new economic strategy that represents a return to thinking in traditional European terms about an industrial strategy, one that would ensure that European companies face a "level-playing field" on their own continent but that also makes room for innovative European start-ups.
Blog Post by Frances Burwell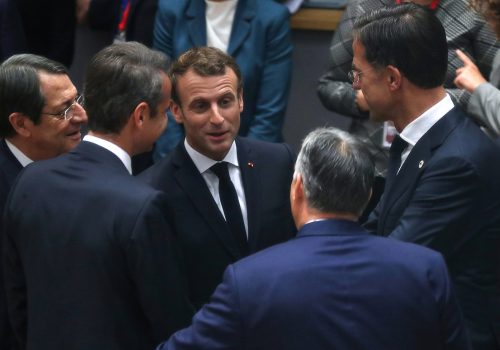 Fri, Nov 22, 2019
French officials hope the proposal can open the door to a real debate over how the European Union adds new members, while also limiting the political blowback for the Western Balkan countries
New Atlanticist by David A. Wemer
Programs


The Future Europe Initiative promotes the transatlantic leadership and strategies required to ensure a strong Europe.