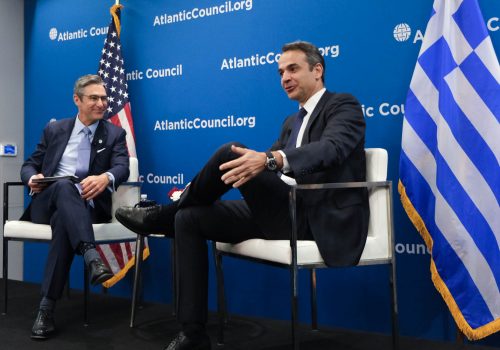 Tue, Jan 7, 2020
With its new robust regional and international role, Mitsotakis argued that Greece is a "very reliable and dependable partner" for the United States at a time of incredible global instability. With the dark days of economic crisis behind them, it is now time for Athens and Washington, he said "to set a new, more ambitious target in terms of what we can achieve."
New Atlanticist by David A. Wemer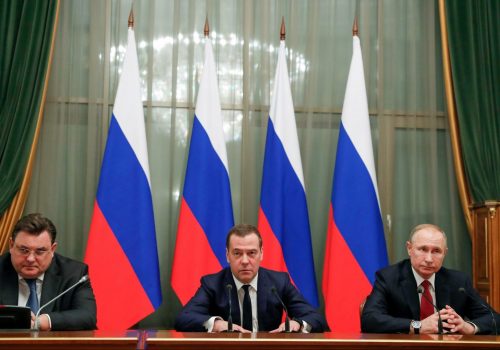 Wed, Jan 15, 2020
With Putin's presidential term set to end in 2024 and parliamentary elections to take place in late 2021, Medvedev's resignation and Putin's proposed changes come at a time when the Russian president is looking to secure a possibly uncertain political future.
UkraineAlert by Michael Newton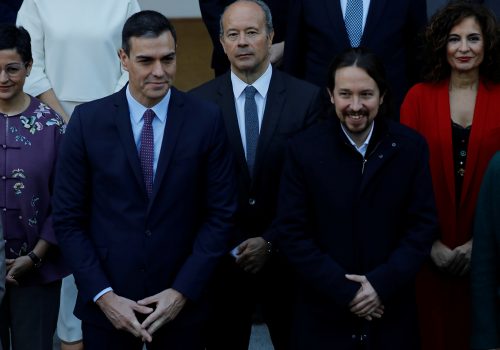 Wed, Jan 15, 2020
After two general elections in nine months, Spain finally has a government. But the new coalition is a fragile one that will have to deploy creative solutions to address fragmentation along three dimensions: political, territorial, and social. It will be challenging, but it may work.
New Atlanticist by Antonio de Lecea