Upcoming events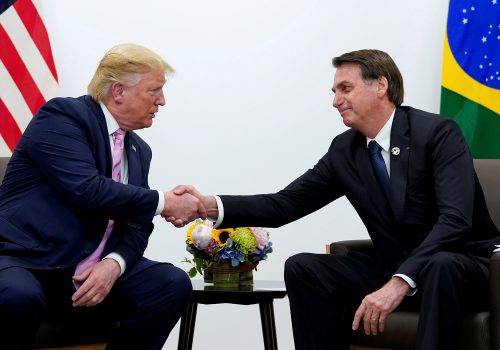 Tue, Dec 3, 2019
On December 2, US President Donald J. Trump announced that he would impose new tariffs on Brazilian and Argentinian steel and aluminum coming into the United States, a retaliation for alleged currency manipulation, which he claimed was hurting US farmers.
New Atlanticist by Jasper Gilardi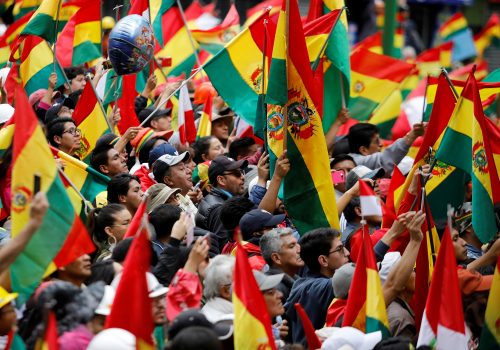 Thu, Nov 14, 2019
The departure of former Bolivian President Evo Morales amid allegations of electoral fraud, coupled with political instability in several Latin American countries and the long-standing crisis in Venezuela, means that "the one constant in the region is uncertainty," Jason Marczak says
New Atlanticist by David A. Wemer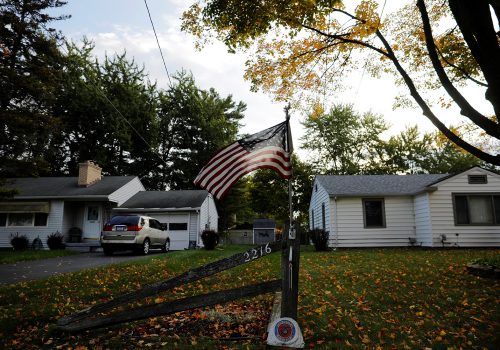 Wed, Oct 30, 2019
It is in our own best interest—and the interest of a peaceful and prosperous future for the world—that our diplomacy and the example of our democracy once again become our greatest strengths. That is the message we need to convey to the American people.
New Atlanticist by Stephen B. Heintz