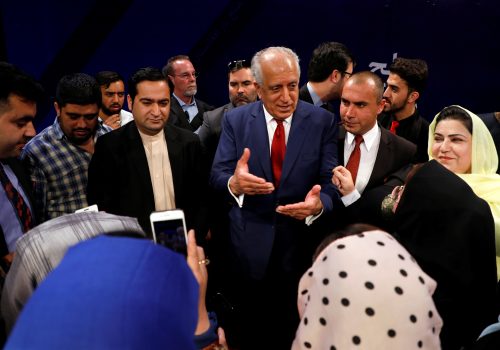 Tue, Sep 3, 2019
A major troop withdrawal must be contingent on a final peace. The initial US drawdown should not go so far or so fast that the Taliban believe that they can achieve military victory. In that case, they will not make compromises for peace with other Afghan political forces.
New Atlanticist by James Dobbins, Robert P. Finn, Ronald E. Neumann, William Wood, John Negroponte, E. Anthony Wayne, Ryan Crocker, James Cunningham, Hugo Llorens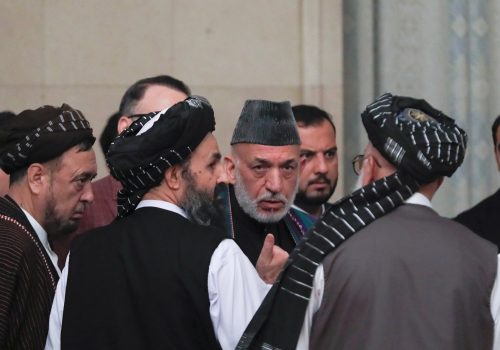 Mon, Aug 26, 2019
The Taliban's version of peace would likely not be acceptable to the majority of Afghans or the international community.
New Atlanticist by James B. Cunningham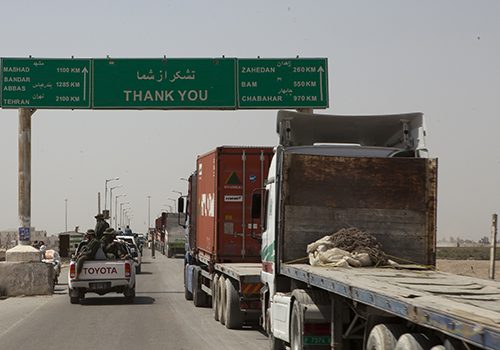 Wed, Aug 8, 2018
Recent Sino-Indian and Indo-Russian informal agreements to undertake joint projects in Afghanistan mark a geographical paradigm shift in the strategic ambitions of the region's largest stakeholders.
Issue Brief by Omar Samad and Bharath Gopalaswamy