Our inspiration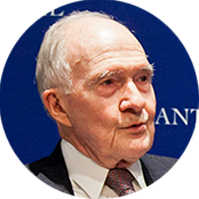 Featured work
Featured commentary and analysis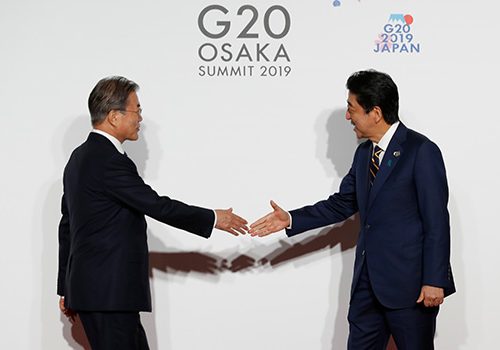 Fri, Aug 2, 2019
The Atlantic Council's Asia Security Initiative hosted a strategy session with a small group of top US experts and officials to discuss ways forward and offer actionable, practical policy recommendations to the United States to help mitigate bilateral tensions and resolve the ongoing confrontation between Japan and Korea.
Strategic Insights Memo by Miyeon Oh and Barry Pavel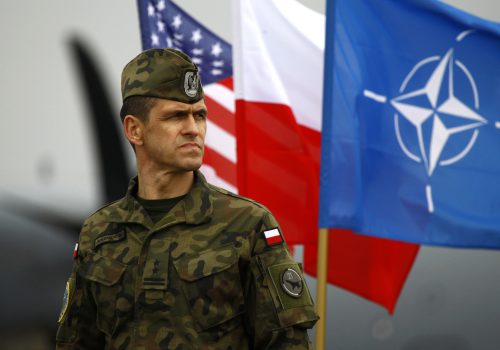 Mon, Aug 26, 2019
While movement towards 2 percent may seem slow, it is clear that NATO allies are making significant changes to their defense spending.
Infographic by Transatlantic Security Initiative
Sat, Mar 2, 2019
On Fareed Zakaria's GPS, the Atlantic Council's Matthew Kroenig says President Trump's strategy with North Korea is in line with past presidents', but with his "distinctive flair." Kroenig says: "We have this kind of bipartisan consensus of pressure and engagement—it was the Bush and Obama approach to Iran and it's the Trump approach to North Korea."
In the News by
Featured in-depth research and reports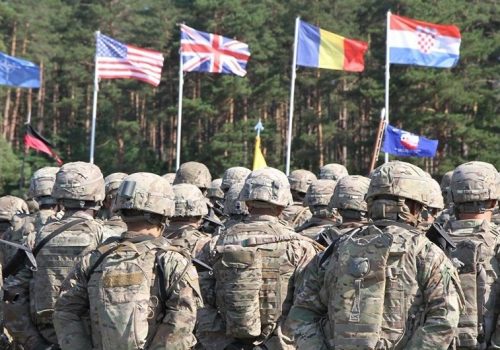 Thu, Feb 7, 2019
To provide an independent perspective, the Atlantic Council established a task force to assess the broader political and military implications of an enhanced US posture in North Central Europe. The report's recommendations, guided by several key principles, are a result of the task force members' agreement that enhancements to the US presence in the region could, and should, be undertaken to bolster deterrence and reinforce Alliance cohesion.
Report by Ambassador Alexander R. Vershbow (Ret.) and General Philip M. Breedlove, USAF (Ret.)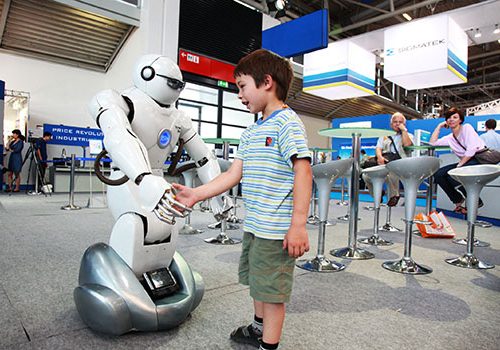 Fri, Apr 27, 2018
Along with greater prospects for human advancement and progress, advancements in emerging technologies have the potential to be dramatically disruptive, threatening existing assumptions around national security, rules for international cooperation, and a thriving global commerce.
Report by Beau Woods, Vaughan Turekian, Taehee Jeong, Gigi Kwik Gronvall, Elizabeth Prescott, Gwanhoo Lee, and Rebekah Lewis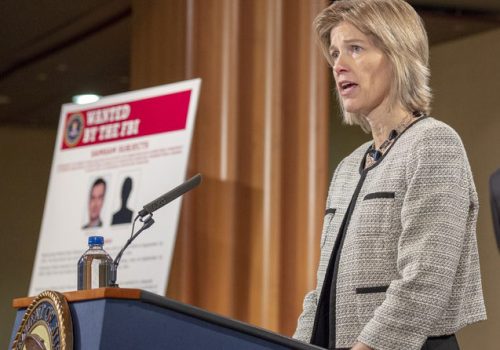 Tue, Jul 16, 2019
An alliance under tension, NATO today faces the challenges of burden sharing, a multipolar world full of old adversaries and emerging challengers. In "Collective Defense of Human Dignity: The Vision for NATO's Future in Cyberspace," Christopher Porter, a nonresident senior fellow in the Cyber Statecraft Initiative at the Atlantic Council analyzes member states struggling with […]
Issue Brief by Christopher B. Porter
Scowcroft Center initiatives
Leadership