Crisis in the Gulf
Featured commentary & analysis
Tue, Oct 8, 2019
Atlantic Council experts respond to the withdrawal of US troops from northeastern Syria, Turkish military action, and the road ahead on a members and press call.
Transcript by Atlantic Council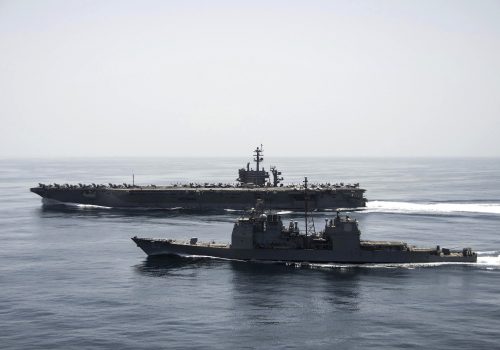 Wed, Sep 25, 2019
The aircraft carrier USS Theodore Roosevelt and guided missile cruiser Normandy operate in the Arabian Sea conducting maritime security operations (Reuters) American efforts to build a maritime coalition in the Gulf to counter Iranian regime efforts to impede the free flow of shipping through the Strait of Hormuz have proven difficult and time consuming, but […]
IranSource by John Miller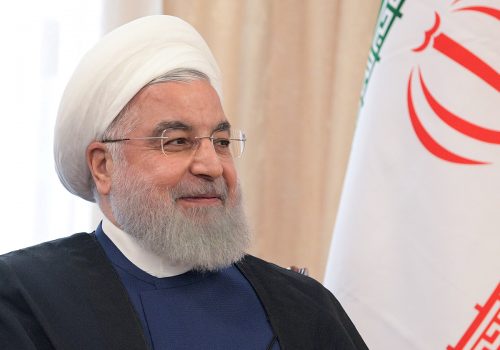 Tue, Sep 24, 2019
Rouhani's proposal for peace will be rejected as outlandish, but it is a sign that Tehran may recognize that its attack on Abqaiq was an overstep.
New Atlanticist by Kirsten Fontenrose
Featured in-depth research & reports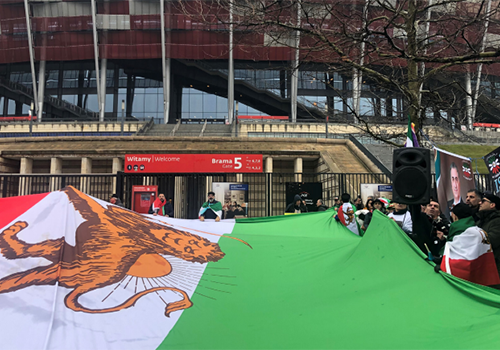 Fri, Jun 28, 2019
While facing sobering external challenges, Iran has not lost sight of its domestic and expatriate political opposition.
Issue Brief by Borzou Daragahi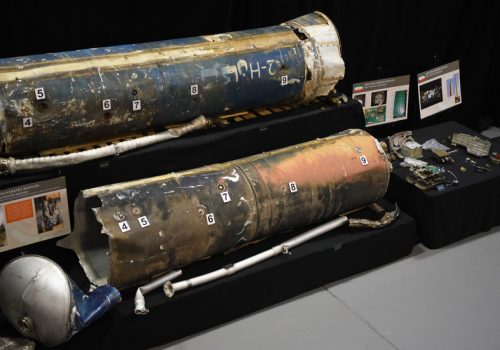 Tue, Jul 30, 2019
Iran faces increasing pressure domestically and internationally, while simultaneously perceiving a historic opportunity to reshape regional dynamics through multiple regional conflicts. This convergence creates conditions that could lead to a strategic shock, and which warrant serious consideration.
Issue Brief by John Watts
Thu, May 30, 2019
Russia is once again a major player in the Middle East. Moscow has notably backed the regime of Syrian President Bashar al-Assad, while it has a growing footprint in Iran, Turkey, and the Gulf. Russia's return to the region has posed significant challenges for transatlantic policymaking in this era of renewed great-power competition. This new […]
Issue Brief by Mark N. Katz
Experts
Past events