Crisis in the Gulf
Featured commentary & analysis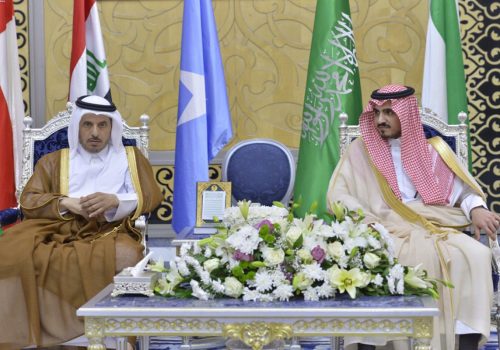 Fri, Dec 6, 2019
The National Security Council's policy process aimed at designating the Muslim Brotherhood a terrorist organization may accidentally contribute to a resolution of the Gulf rift.
New Atlanticist by Kirsten Fontenrose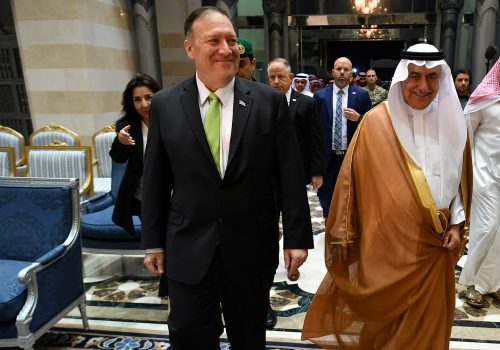 Fri, Nov 15, 2019
While US actions are causing confusion about Washington's commitment, regional actions are also calling into question the region's commitment to its relationship with the United States and to its own stability.
New Atlanticist by Kirsten Fontenrose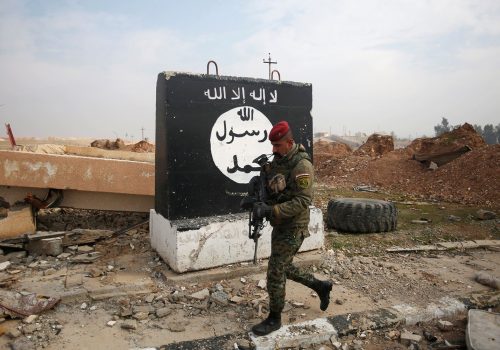 Mon, Oct 28, 2019
This is a serious but not fatal blow to the Islamic State, and the generational conflict against Salafi jihadist organizations is far from over. The Islamic State's center of gravity will increasingly be its narrative pull rather than its claim to represent a governing caliphate.
New Atlanticist by William F. Wechsler
Featured in-depth research & reports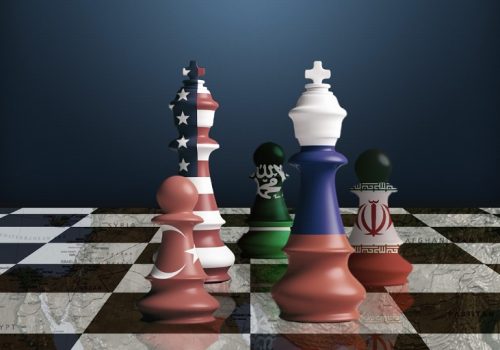 Tue, Oct 8, 2019
The idea of a 'Russian resurgence' in the Middle East set against a perceived American withdrawal has captured the attention of policymakers and scholars alike, warranting further examination.
Report by Karim Mezran and Arturo Varvelli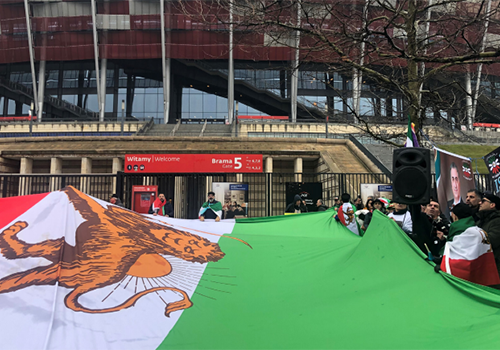 Fri, Jun 28, 2019
While facing sobering external challenges, Iran has not lost sight of its domestic and expatriate political opposition.
Issue Brief by Borzou Daragahi
Thu, May 30, 2019
Russia is once again a major player in the Middle East. Moscow has notably backed the regime of Syrian President Bashar al-Assad, while it has a growing footprint in Iran, Turkey, and the Gulf. Russia's return to the region has posed significant challenges for transatlantic policymaking in this era of renewed great-power competition. This new […]
Issue Brief by Mark N. Katz
Experts
Past events