About the center
The Rafik Hariri Center for the Middle East examines the barriers preventing many people in the region from reaching their fullest potential. Our work also highlights success stories of individuals and institutions who overcame significant challenges in pursuit of social, economic, and political progress. Inspired by these examples, we delineate practical and implementable policy recommendations that policymakers in the United States, Europe, and the Middle East can implement to unleash the region's economic and human potential.
Featured commentary & analysis

Wed, Feb 5, 2020
Palestinian policymakers might not actually want all that cash. This is in part because of the challenges associated with spending such a vast sum.
MENASource by Kyle Thetford

Mon, Feb 3, 2020
The next task for Allawi is to win the consent from two mutually exclusive spheres of influence inside Iraq: the protesters who forced the resignation of the current government at a high cost with nearly a thousand lives lost and more than twenty thousand wounded and the entrenched political actors who are still unwilling to give up all or part of their extraordinary privileges and take steps to curb corruption.
New Atlanticist by Atlantic Council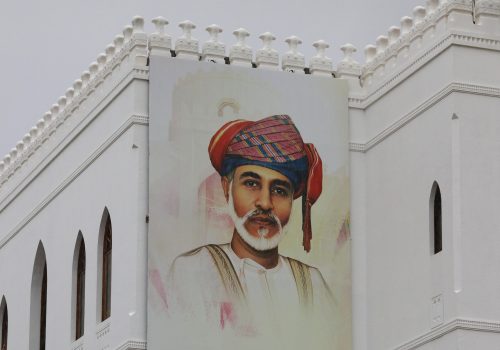 Sat, Jan 11, 2020
Oman's longtime ruler dedicated himself to building a modern state and put Oman on the world map as an international center of dialogue and reason.
New Atlanticist by Marc J. Sievers
Featured in-depth research & reports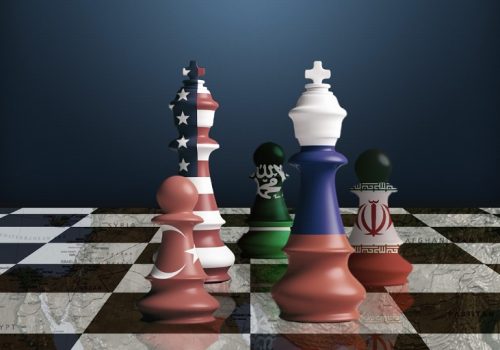 Tue, Oct 8, 2019
The idea of a 'Russian resurgence' in the Middle East set against a perceived American withdrawal has captured the attention of policymakers and scholars alike, warranting further examination.
Report by Karim Mezran and Arturo Varvelli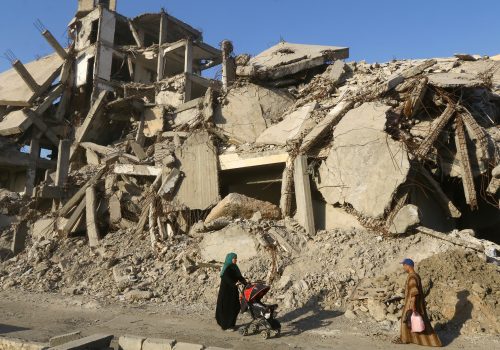 Tue, Sep 24, 2019
The objective of the United States in Syria must be a full political transition from criminal, terrorist rule by family and entourage to a consensual, legitimate system featuring rule of law. Its achievement would, barring unanticipated regime collapse, take years of patient, focused, and disciplined effort.
Issue Brief by Frederic C. Hof

Mon, Oct 31, 2016
At the outset of the political uprisings that began in North Africa in 2010, the four countries of Algeria, Libya, Morocco, and Tunisia faced similar economic and political challenges. Over the past almost six years, the countries have adopted different approaches to address these problems, however the overall economic picture today is grim amid varied […]
Issue Brief by Mohsin Khan and Karim Mezran
Experts
Events
We convene the most important stakeholders on issues of primary concern to the transatlantic community when it comes the Middle East and North Africa, from senior US and Middle East government officials to civil society activists and budding entrepreneurs.
Past events