Our inspiration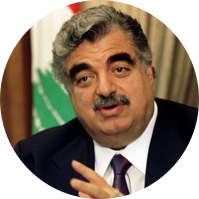 The Atlantic Council's work on social, economic and human development issues in the Middle East honors the legacy of Rafik Hariri and his life's mission to unlock the human and economic potential of the Arab world.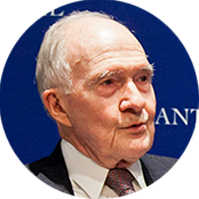 The Atlantic Council's work on Middle East security honors the legacy of Brent Scowcroft and his tireless efforts to build a new security architecture for the region.

Countries & issues in focus
Featured commentary & analysis
Our blogs feature thoughtful reflections and opinions on current events in the Middle East & North Africa.

Thu, Feb 20, 2020
The Gulf states should follow Washington's lead in restoring deterrence in the face of the desperate regime in Tehran.
MENASource by Daniel J. Samet

Wed, Feb 19, 2020
In pushing for regime collapse in Iran, US officials should at least be aware of what they're courting. Even if their policy is successful, it could be more disastrous than what they've ever imagined.
IranSource by Borzou Daragahi

Fri, Feb 14, 2020
This guide aims to illuminate some of the basic procedures, conflicts inside the conservative camp and the likelihood of a low turnout with meager reformist participation.
IranSource by Arash Azizi
Featured in-depth research & reports
Our reports feature policy-relevant analysis that focuses on transatlantic priorities while centering the concerns of citizens in the Middle East.

Tue, Feb 11, 2020
This brief begins with a discussion of the modern Iranian state's approach to information and information control. It proceeds to a history of the Iranian Internet. Next, it examines the evolution of Iranian digital influence operations, followed by a discussion of the broader information conflict in which they take place. The brief concludes by considering the future nature and intent of Iran's clandestine digital activities.
Report by Emerson T. Brooking, Suzanne Kianpour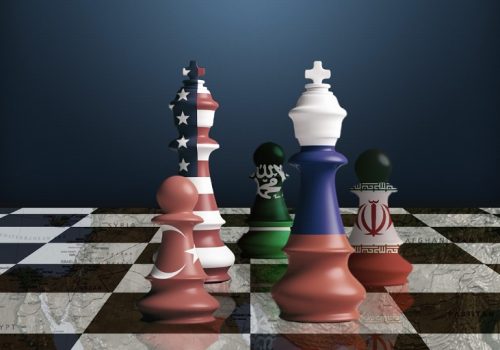 Tue, Oct 8, 2019
The idea of a 'Russian resurgence' in the Middle East set against a perceived American withdrawal has captured the attention of policymakers and scholars alike, warranting further examination.
Report by Karim Mezran and Arturo Varvelli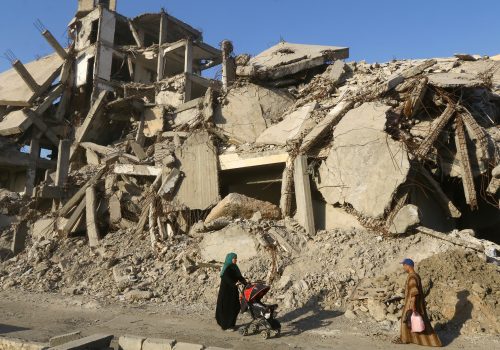 Tue, Sep 24, 2019
The objective of the United States in Syria must be a full political transition from criminal, terrorist rule by family and entourage to a consensual, legitimate system featuring rule of law. Its achievement would, barring unanticipated regime collapse, take years of patient, focused, and disciplined effort.
Issue Brief by Frederic C. Hof
Leadership
Upcoming Events
We convene the most important stakeholders on issues of primary concern to the transatlantic community when it comes the Middle East and North Africa, from senior US and Middle East government officials to civil society activists and budding entrepreneurs.
Past events