Featured commentary & analysis
Working with a wide-ranging community of experts and stakeholders, the Future of Nuclear Power project provides timely commentary and analysis on the relevance of nuclear power to US national security interests and on the role of nuclear energy in the global energy transition.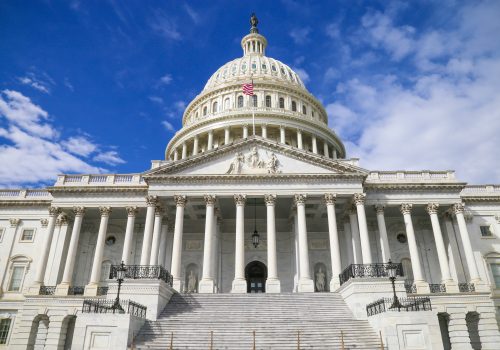 Thu, Nov 14, 2019
The US House of Representatives is voting this week on a long-term reauthorization of the US Export-Import Bank. While a fully functional Ex-Im Bank is important for the competitiveness of many US exporters, it is essential for certain industries of strategic importance, including nuclear energy and space, and US security interests associated with these exports are also linked to the ability of Ex-Im Bank to support them.
EnergySource by Amb. Thomas Graham, Jr. and Admiral Richard W. Mies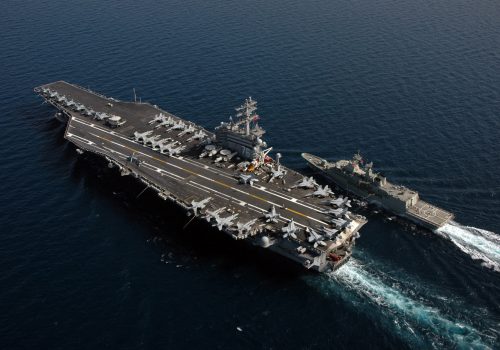 Mon, Oct 21, 2019
Nuclear energy provides critical economic, energy security, defense, foreign policy, scientific, technological, and environmental benefits. In the US, the civilian nuclear energy industry contributes at least $42.4 billion annually to the pursuit of US national security priorities.
EnergySource by Becca Hunziker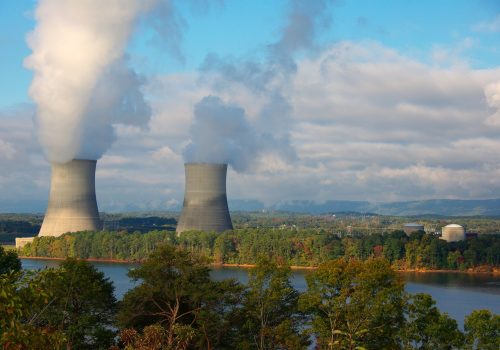 Mon, Jun 10, 2019
The Task Force focused on saving the existing nuclear fleet, innovation and development of new advanced reactors, challenges in the global market, and the nuclear fuel cycle and security concerns.
EnergySource by Robert F. Ichord, Jr
Featured in-depth research & reports
Leveraging its broad network of experts, the Future of Nuclear Power project produces in-depth research and reports to help governments, industry, and civil society understand and navigate the geopolitical implications of nuclear energy exports, the development of new nuclear technologies, and the promotion of nuclear energy as a source of clean power.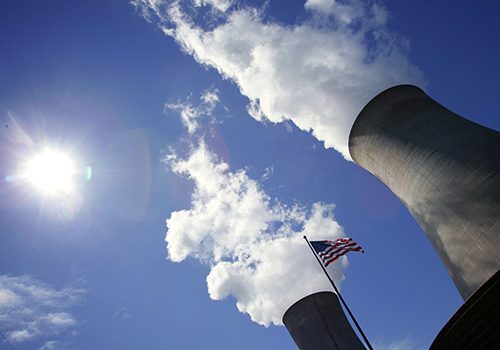 Mon, May 20, 2019
A flourishing domestic nuclear energy sector is critical to US national security, both in the interconnections between military and civilian uses of nuclear energy, as well as in foreign policy.
Report by Atlantic Council Task Force on US Nuclear Energy Leadership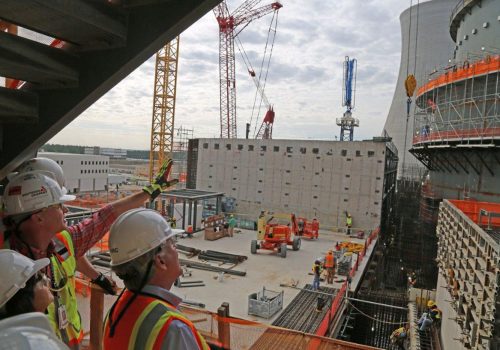 Wed, Mar 28, 2018
Nuclear energy remains an important part of the US energy mix. However, following years of underinvestment, US nuclear power is in decline while China and Russia are ramping up investment both at home and abroad, most notably in states that are key players in current geopolitical issues, such as Turkey, Iran, Egypt, and Saudi Arabia.
Issue Brief by Dr. Robert F. Ichord, Jr.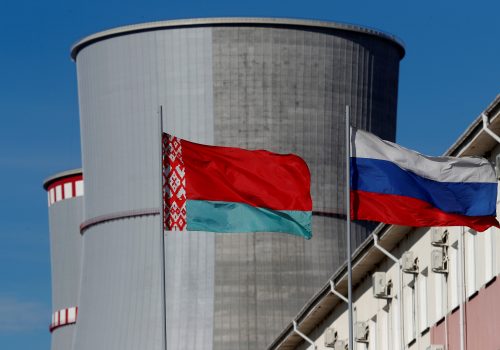 Mon, Jul 31, 2017
In the Baltic Sea Region, there is an important but often overlooked and underestimated security challenge brewing. Russia is increasing its foothold in Belarus by facilitating and supporting the construction of the Ostrovets NPP, while simultaneously blocking other strategic energy projects.
Issue Brief by Giedrius Česnakas and Justinas Juozaitis
The Future of Nuclear Power events
The Future of Nuclear Power Program regularly convenes government, industry, civil society, and public stakeholders to discuss the role of nuclear energy in the rapidly changing energy landscape, and to devise ways that nuclear energy can be used to promote decarbonization energy security for countries and individuals around the world.
Current Initiative
Experts
Global Energy Center newsletter