Learn more about the launch of our newest project:
Featured commentary & analysis
Working with a wide-ranging community of experts and stakeholders, the Climate and Advanced Energy Program provides timely commentary and analysis on the geopolitical, geoeconomic, and geophysical tends in the global energy transition.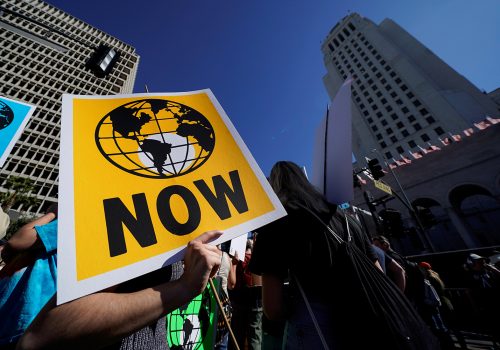 Tue, Nov 5, 2019
While a disappointment, the United States' notification of intent to withdraw from the Paris Agreement was already largely 'priced in' to political discourse and expectations. What matters most now is continued bold leadership—and hard, prosaic work—by the entities that have at least as much control over the future US emissions trajectory as the federal government.
New Atlanticist by David A. Wemer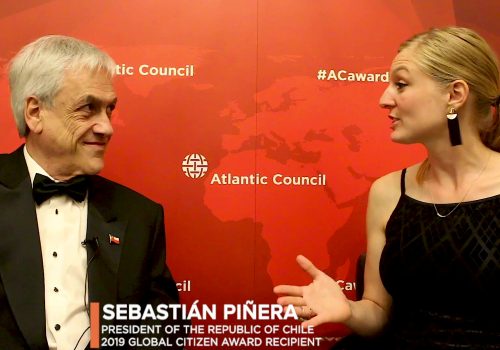 Fri, Sep 27, 2019
H.E. Sebastián Piñera, president of Chile, discusses Chile's upcoming hosting of the COP25 climate conference, what has motivated Chile's leadership on climate and clean energy and where it fits into the country's global strategy, and what steps the country is taking at home to lead by example.
EnergySource by Julia Pyper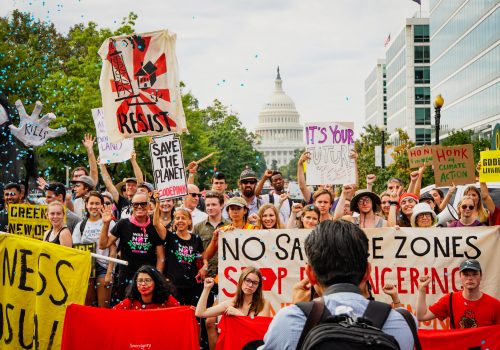 Tue, Oct 1, 2019
Millions of young people around the world took to the streets for the Global Climate Strike to demand that governments take bolder action to address the climate crisis. But youth activists are not just skipping school to protest, they are also taking concrete steps to influence the policymaking process.
EnergySource by Julia Pyper
Featured in-depth research & reports
Leveraging its broad network of experts, the Climate and Advanced Energy Program produces in-depth research and reports to help governments, industry, and civil society reap the benefits of climate action and clean energy leadership amid pervasive political and technological uncertainty.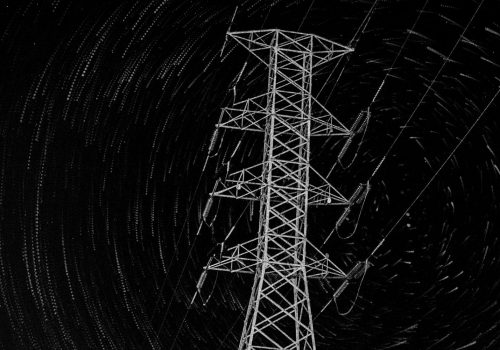 Mon, Sep 23, 2019
There are compelling reasons for energy markets, and their governance, to move in the direction of a more transactive energy system. Is blockchain a suitable platform for the transactive electricity market of the future, enabling distributed energy resources to transact with each other and capture value, while collectively helping balance the grid?
Report by Ben Hertz-Shargel and David Livingston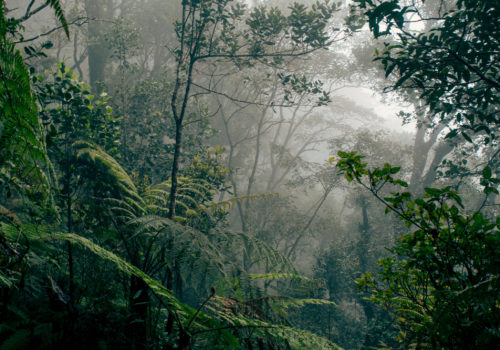 Thu, Jan 24, 2019
Given its unique role as both a potential source of emissions—as well as storage—for carbon, the land use sector may play a crucial role in the world's success or failure in avoiding dangerous levels of climate change over this century. Nowhere is the pivotal role of land use more apparent than in tropical forests.
Report by Prajwal Baral, Mikkel Larsen, Matthew Archer, PhD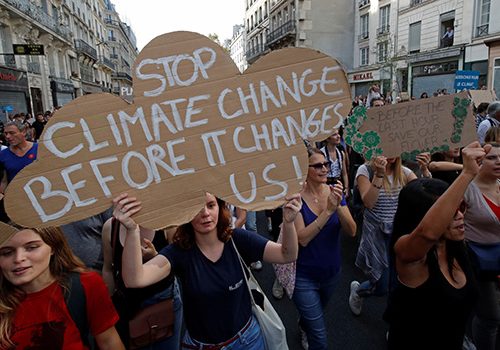 Tue, Sep 11, 2018
In the wake of turbulence in efforts to address climate change and the current absence of US federal leadership, it is important for motivated states and actors to identify a handful of high-impact areas where progress can be made and work to specifically address them.
Report by Joshua Busby and Nigel Purvis
Climate and Advanced Energy events
The Climate and Advanced Energy Program regularly convenes government, industry, civil society, and public stakeholders to discuss pragmatic solutions to the challenges presented by the rapidly changing energy landscape, working to enhance energy security for countries and individuals around the world.
Featured event
Current projects
Experts
Global Energy Center newsletter