Featured commentary & analysis
The Future Europe Initiative uses real-time commentary and analysis to explain to key audiences in America current developments in Europe and how they affect the transatlantic relationship.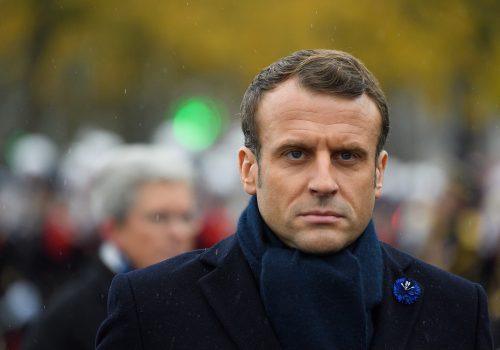 Tue, Nov 12, 2019
Macron's interview is not about NATO or the United States, but rather about Europe. His interview reflects deep worries that Europe is gradually being on the menu of global power politics and about the means to ensure that it is at the table instead.
New Atlanticist by Olivier-Rémy Bel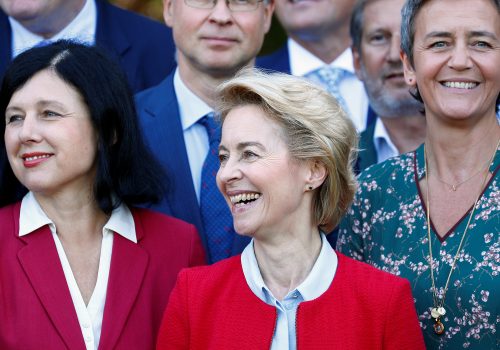 Wed, Sep 18, 2019
The selection process and presentation have been received relatively well and signal a new Commission leadership adept at messaging and politics. But questions remain whether Ursula von der Leyen can make the complex Commission work
New Atlanticist by Olivier-Rémy Bel and Jörn Fleck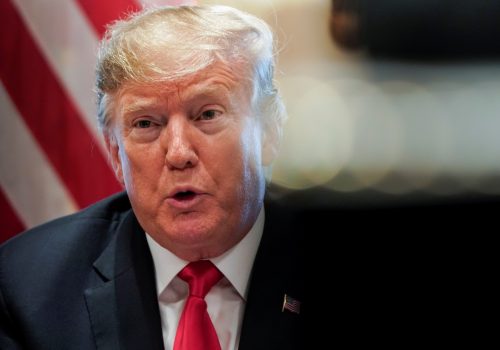 Mon, Aug 26, 2019
By tying the national interest to unilateral territorial demands, the US president puts himself in the same camp as Vladimir Putin. Putin's strategy is also dismissive of international rules and the sovereignty of smaller nations, and appears to hold that only through force and intimidation can Russia advance its interests.
New Atlanticist by Daniel Fried
Featured in-depth research & reports
The Future Europe Initiative conducts research to guide the actions and strategy of key transatlantic decision makers on the issues that will shape the future of the transatlantic relationship.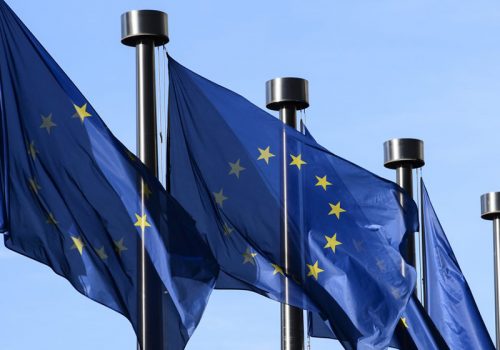 Wed, Sep 18, 2019
The new European Commission will take office on November 1, 2019, at a time of intensifying great power competition and new strain for transatlantic relations. This memo gathers the contributions of several Atlantic Council experts on a variety of issues such as defense, foreign policy, trade, and energy policy
Issue Brief by Benjamin Haddad and Jörn Fleck (Eds)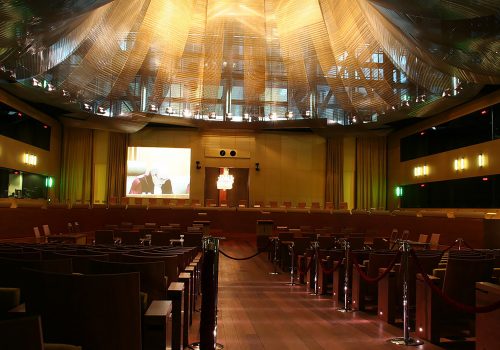 Thu, Sep 12, 2019
In this issue brief, Kenneth Propp, non-resident senior fellow at the Atlantic Council's Future Europe Initiative, examines the existing transatlantic data-transfer mechanisms, the landmark court case that could invalidate them, and the divergent US and EU approaches to data transfers across borders and privacy standards.
Issue Brief by Kenneth Propp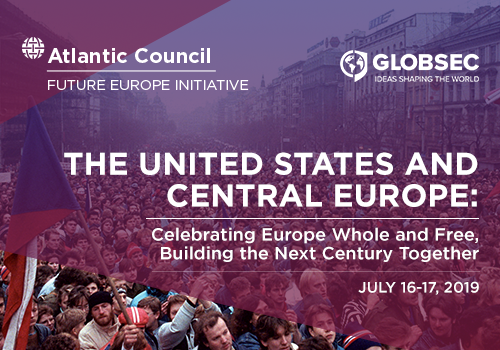 Thu, Jun 6, 2019
After a century of work together, of tragedy and achievement, Central Europe and the United States have much to celebrate and defend, but also much to do.
Report by Daniel Fried, Jakub Wisniewski, Denise Forsthuber, and Alena Kudzko
Recent Events
By convening American and European leaders, through public events and workshops, the Future Europe Initiative promotes dialogue to bolster the transatlantic partnership.