Regions in focus
Commentary & analysis
Working with a wide community of experts and thought-leaders, the Eurasia Center delivers cutting-edge analysis and commentary on issues affecting Eurasia and the transatlantic community.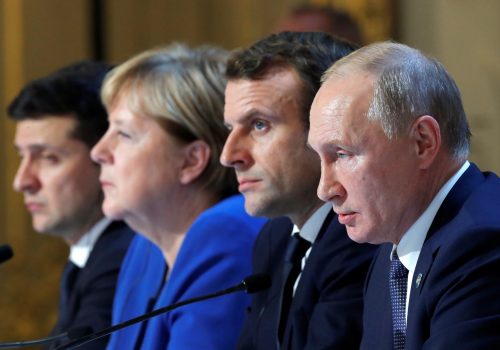 Tue, Dec 10, 2019
Ukrainian President Volodymyr Zelenskyy met his Russian counterpart Vladimir Putin for the first time during long-awaited Normandy Four peace talks in Paris this week. While the meeting failed to produce any major breakthroughs, it did result in progress on a number of technical issues and a commitment to continue dialogue in spring 2020. What does this mean for the Russia-Ukraine peace process?
UkraineAlert by Peter Dickinson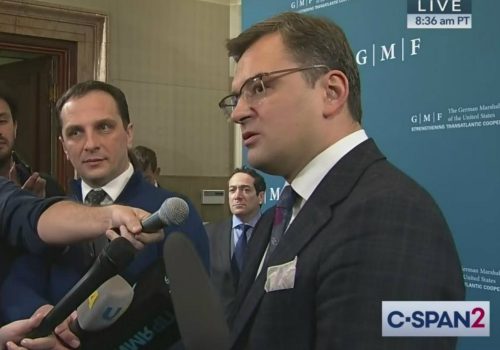 Tue, Dec 17, 2019
Ukraine's Deputy PM Dmytro Kuleba visited Washington, DC, last week to reassure the US government that President Zelenskyy's team remains committed to the country's Euro-Atlantic integration.
UkraineAlert by Melinda Haring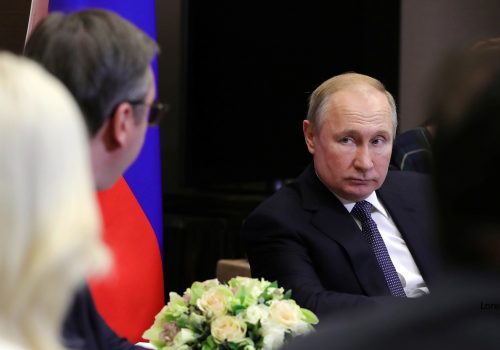 Fri, Dec 20, 2019
The Western Balkans are part and parcel of Russia's strategy to establish itself as a first-rate player in European security affairs, along with other major states such as Germany, France, and the UK. Since the Yugoslav wars of the 1990s, the region has been at the forefront of debates on critical issues such as transatlantic relations, the EU's security and defense policy, and NATO/EU enlargement. Having a foothold in the Balkans means having a say on those strategic matters, which are of direct consequence to Russia.
New Atlanticist by Dimitar Bechev
In-depth research & reports
The Eurasia Center provides in-depth reporting for policymakers and influencers on vital issues of security, cooperation, and prosperity across the region with detailed country and issue analysis.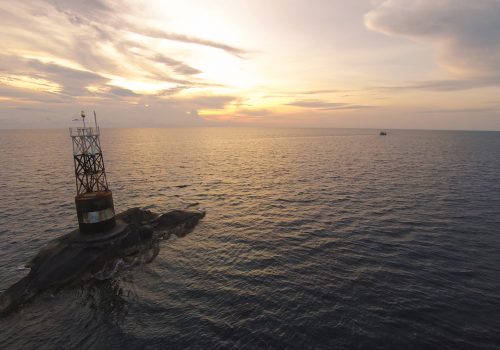 Tue, Apr 2, 2019
The West, with its rule of law and creation of the Western-governed offshore economy, has given corrupt elites in developing countries the tools and capacity to avoid ever establishing the rule of law in their own countries.
Report by Alan Riley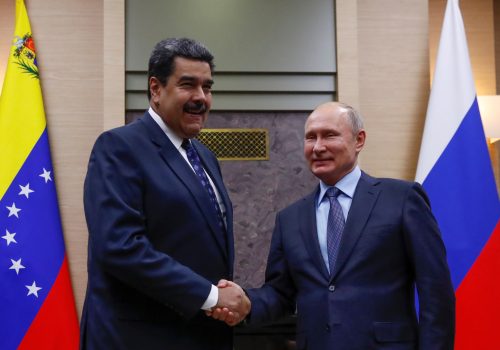 Thu, Sep 12, 2019
Venezuela is suffering one of the world's worst humanitarian crisis in recent memory, Russia has become a key actor that has provided a lifeline of support to Maduro and his cronies. Today, Russia's efforts to prop up Nicolás Maduro have been a relatively low-cost, but high-reward strategy for Moscow to sow further instability in the United States' own hemisphere.
Report by John E. Herbst and Jason Marczak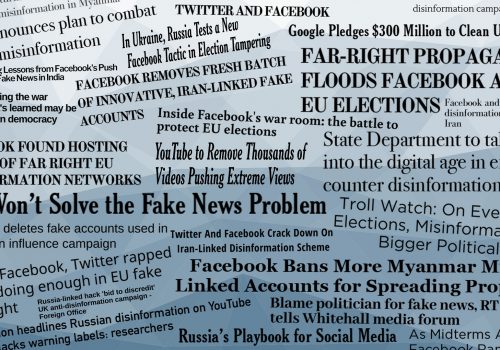 Thu, Jun 13, 2019
As the speed and efficiency of influence operations increase, democratic societies need to further invest in resilience and resistance to win the new information war. Democratic Defense Against Disinformation 2.0 is a report card on efforts and a roadmap for policymakers and social media companies.
Report by Alina Polyakova and Daniel Fried
UkraineAlert
Featured events
The Eurasia Center regularly convenes with regional leaders and key global figures to galvanize support international support a free, prosperous, and peaceful future in Eurasia.
Leadership
Career opportunities with the Eurasia Center