Regions in focus
Commentary & analysis
Working with a wide community of experts and thought-leaders, the Eurasia Center delivers cutting-edge analysis and commentary on issues affecting Eurasia and the transatlantic community.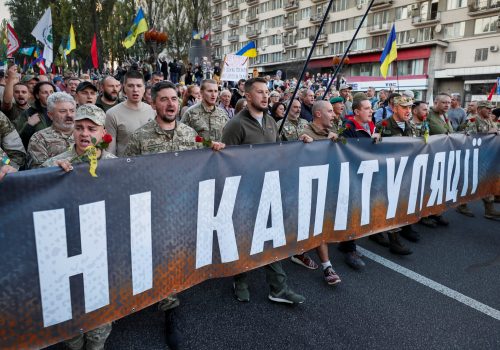 Wed, Oct 30, 2019
A strong demand for peace and the direct impact of the conflict do not make those who live in the government-controlled areas of the Donbas sympathetic to the most painful compromises.
UkraineAlert by Maria Zolkina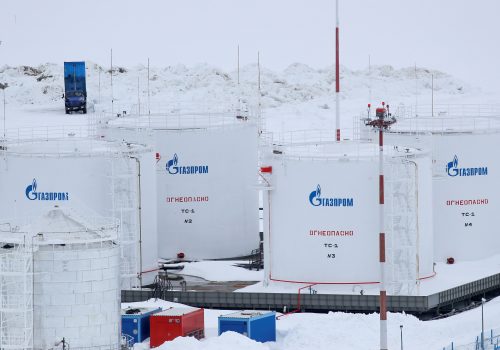 Tue, Oct 22, 2019
As a result of the Nord Stream 2 project, Europeans will get more climate-friendly gas and Russians will choke on coal dust.
UkraineAlert by Evgeniia Chirikova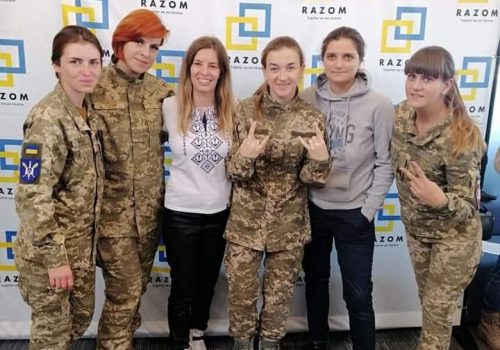 Mon, Oct 21, 2019
Despite the nod to the critical role women play in the war with Russia, representatives of the Ukraine Women's Veterans Movement note that discrimination has increased.
UkraineAlert by Lauren Van Metre and Steven Steiner
In-depth research & reports
The Eurasia Center provides in-depth reporting for policymakers and influencers on vital issues of security, cooperation, and prosperity across the region with detailed country and issue analysis.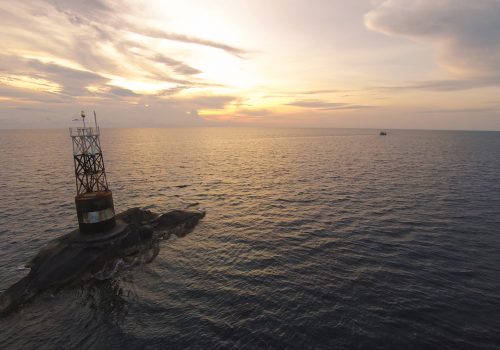 Tue, Apr 2, 2019
The West, with its rule of law and creation of the Western-governed offshore economy, has given corrupt elites in developing countries the tools and capacity to avoid ever establishing the rule of law in their own countries.
Report by Alan Riley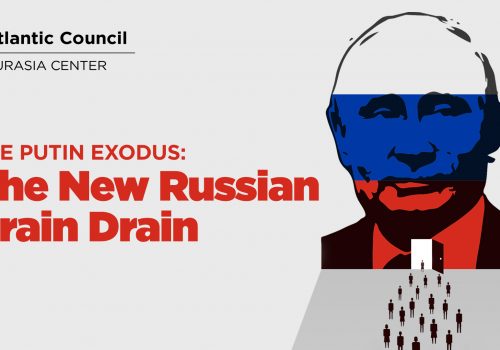 Thu, Feb 21, 2019
Human capital is fleeing Russia. Since President Vladimir Putin's ascent to the presidency, between 1.6 and 2 million Russians – out of a total population of 145 million – have left for Western democracies.
Report by John E. Herbst, Sergei Erofeev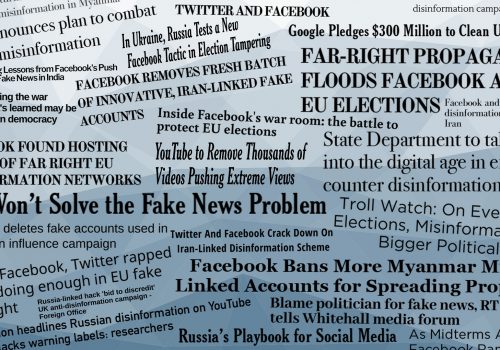 Thu, Jun 13, 2019
As the speed and efficiency of influence operations increase, democratic societies need to further invest in resilience and resistance to win the new information war. Democratic Defense Against Disinformation 2.0 is a report card on efforts and a roadmap for policymakers and social media companies.
Report by Alina Polyakova and Daniel Fried
UkraineAlert
Featured events
The Eurasia Center regularly convenes with regional leaders and key global figures to galvanize support international support a free, prosperous, and peaceful future in Eurasia.
Leadership
Employment opportunities with the Eurasia Center
Join our cause with the Eurasia Center