Register now:
Don't miss the 2020 Global Energy Forum in Abu Dhabi!
Featured content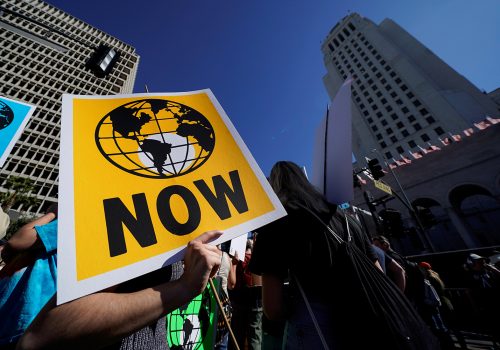 Tue, Nov 5, 2019
While a disappointment, the United States' notification of intent to withdraw from the Paris Agreement was already largely 'priced in' to political discourse and expectations. What matters most now is continued bold leadership—and hard, prosaic work—by the entities that have at least as much control over the future US emissions trajectory as the federal government.
New Atlanticist by David A. Wemer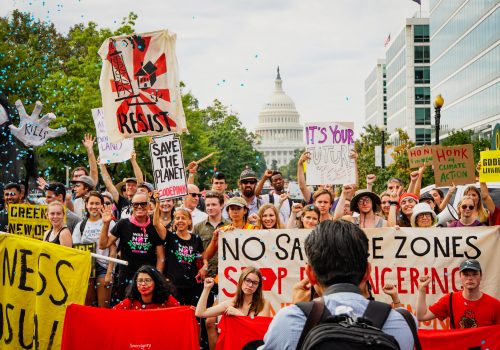 Tue, Oct 1, 2019
Millions of young people around the world took to the streets for the Global Climate Strike to demand that governments take bolder action to address the climate crisis. But youth activists are not just skipping school to protest, they are also taking concrete steps to influence the policymaking process.
EnergySource by Julia Pyper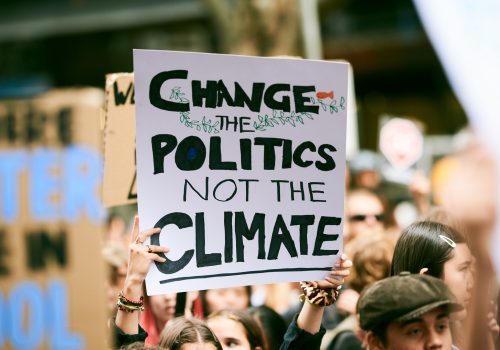 Mon, Sep 23, 2019
To some, framing climate change in terms of milestones, thresholds, and tipping points might imply that there is still plenty of time to act, but it is not only to reduce emissions with urgency today, but also to create, invest in, and deploy decarbonization options with a long-term view, beyond just a decade.
EnergySource by Lee Beck