Wed, Feb 12, 2020
"The Arctic is changing, but our objectives remain the same: to secure peace and stability," Norwegian Ambassador to the United States Kare R. Aas said on February 6. During keynote address opening the Atlantic Council's "Looking North: Conference on Security in the Arctic," Aas laid out Norway's approach to the Arctic, noting that it takes its role as an Arctic state seriously.
New Atlanticist by Connor McPartland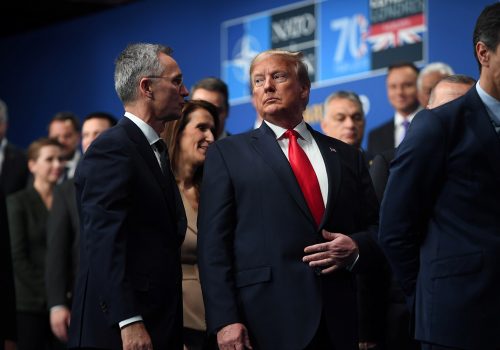 Wed, Dec 4, 2019
Despite a litany of high-profile disagreements between allies over the last few weeks, the NATO Leaders' Meeting in London on December 4 "ended on a very positive note," with a "pretty substantial declaration and agenda for the future," according to Alexander Vershbow. The meeting, Vershbow observed, "went in like a lion and out like a lamb."
New Atlanticist by David A. Wemer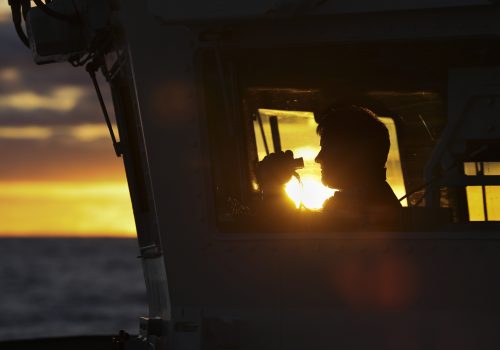 Thu, Nov 14, 2019
NATO joint intelligence, surveillance, and reconnaissance is about getting the right information to the right person at the right time in the right format.
Report by Task Force Co-Chairs: ADM Mark E. Ferguson, III, USN (Ret.) and AM Sir Christopher Harper, RAF (Ret.) Project Director: Dr. Richard D. Hooker, Jr.

The Scowcroft Center for Strategy and Security's Transatlantic Security Initiative shapes and influences the debate on the greatest security challenges facing the North Atlantic Alliance and its key partners.