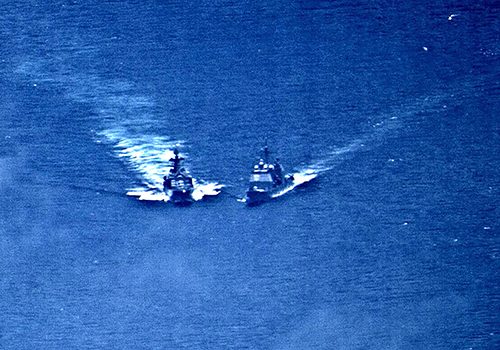 Fri, Jun 7, 2019
The near collision of US and Russian warships in the Philippine Sea on June 7 is just the latest close call between the two nations' militaries that have increasingly found themselves in tense encounters around the globe. While a crisis was averted, the next time may be different.
New Atlanticist by David A. Wemer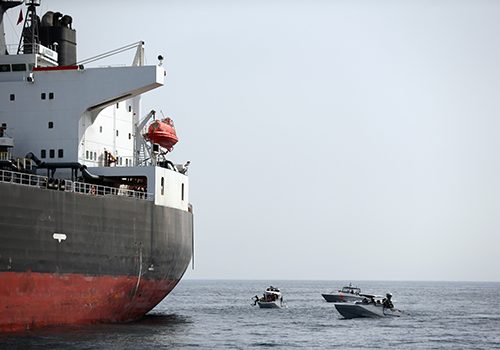 Tue, May 14, 2019
Drones purportedly flown by Houthi rebels in Yemen attacked Saudi oil pumping stations on May 14, creating a new flash point in a region already on edge over rising tensions between the United States and Iran.
New Atlanticist by David A. Wemer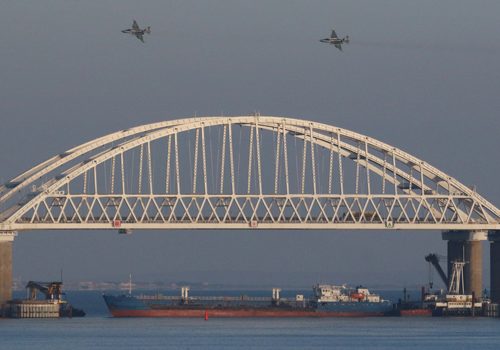 Sun, Nov 25, 2018
"For months, Russian forces have been working to make the Azov Sea an internal Russian body of water in order to both cut off Ukraine's eastern ports and cement Moscow's hold on Crimea," said Damon Wilson, executive vice president of the Atlantic Council.
New Atlanticist by Ashish Kumar Sen