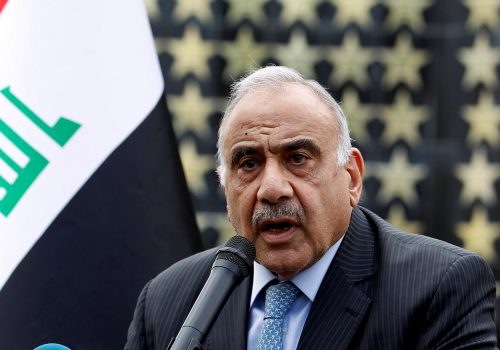 Sat, Nov 30, 2019
The news on November 29 that Iraqi Prime Minister Adil Abdul-Mahdi will resign is unprecedented in post-2003 Iraq. Many questions must be answered before his successor is appointed, and in the meantime, we can expect unrest to continue.
MENASource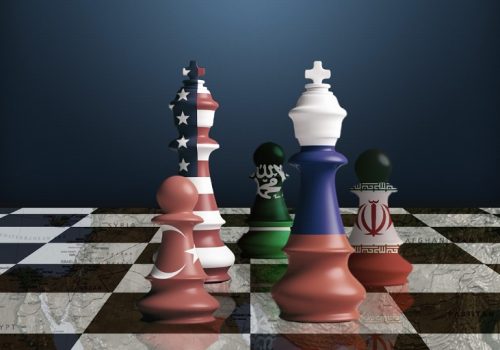 Thu, Oct 10, 2019
This chapter is part of an edited volume that gathers analysis on the policy choices pursued by Washington and Moscow in the MENA region and develops case studies of the two powers' policies in the countries beset by major crises Read the full report here.
Report by Abbas Kadhim,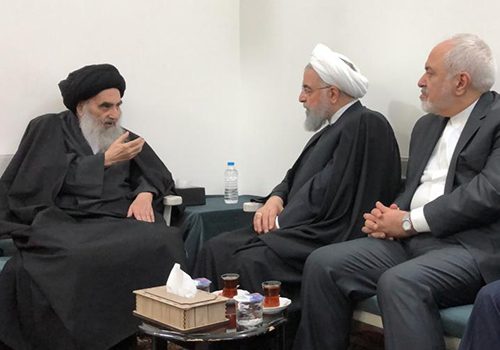 Mon, Jul 15, 2019
As Iraq's Grand Ayatollah Ali Sistani and Iran's Ayatollah Ali Khamenei age, the international community of Shia Muslims faces a looming void in religious and political leadership.
Issue Brief by Abbas Kadhim, Barbara Slavin,
Dr. Abbas Kadhim leads the Atlantic Council Iraq Initiative. He is an Iraq expert and author of Reclaiming Iraq: The 1920 Revolution and the Founding of the Modern State. Most recently, he was a senior foreign policy fellow at Johns Hopkins University's School of Advanced International Studies. He was formerly an assistant professor of national security affairs and Middle East studies at the Naval Postgraduate School in Monterey, California and a visiting assistant professor at Stanford University. He also previously held a senior government affairs position at the Iraqi Embassy in Washington, DC. His books include Governance in the Middle East and North Africa and The Hawza Under Siege: Studies in the Ba'th Party Archive. He earned a PhD in Near Eastern Studies from the University of California, Berkeley.